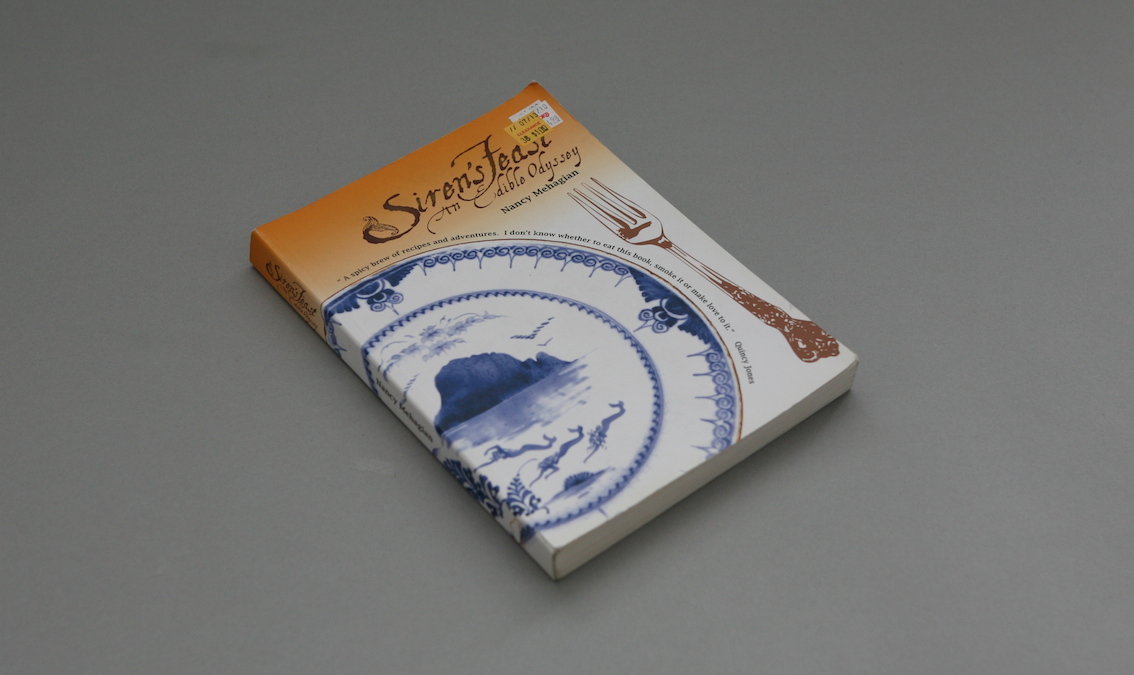 As the quote on the cover form Quincy Jones says "A spicy brew of recipes and adventures. I don't know whether to eat this book, smoke it or make love to it." Nancy Mehagian is clearly a free spirit. She was born in the US, in Phoenix, aged 15 discovered peyote and a whole new path in life.
Mehagian is a true hippy. Following her heart not her head and seeing the world in as many different ways as possible. This is the story of her life intertwined with recipes and her development into the world of vegetarianism and food. Importantly for us it contains some of the best first-hand writing I have ever read on the hippies in Ibiza.
A trip to Morocco led to a her first visit to Ibiza. A friend named Alejandro was arrested in a hashish incident which led him to ask her to go Ibiza to see friends so that he could get bail money. She fell in love with the island and her lifelong love for Ibiza was born.
The hippy days in Ibiza sound exactly as you'd imagine. As she says, "I was immediately enchanted by the tiny country airport. Everything was so quaint. There were fields of red earth with Don Quixote windmills, old stonewalls with magenta bougainvillea blossoms cascading over them. The scent of pine and orange blossoms filled the air – an intoxicating combination. The sky was a brilliant blue and the air exactly the right temperature – warm with a hint of sea breeze." You can see why she instantly fell in love. Ibiza was everything she was looking for.
From here she enjoys a full moon party in the countryside, as she says "an Ibiza tradition", and then into town still enjoying the LSD they had ingested earlier in the day. This is a day in the life of Nancy but doesn't tell her full story by any means. For that you need to intertwine amazing looking recipes, a vegetarian restaurant she opened in Ibiza named the Double Duck, and many tales of friends and lovers and drug deals gone wrong.
She clearly has a wonderful heart and this comes across in the book. Open to enjoying life and finding herself where her heart and feet take her. This is highly recommend for anyone who wants to find out more on the original hippies and their ways of life and specifically Ibiza and India. One love.