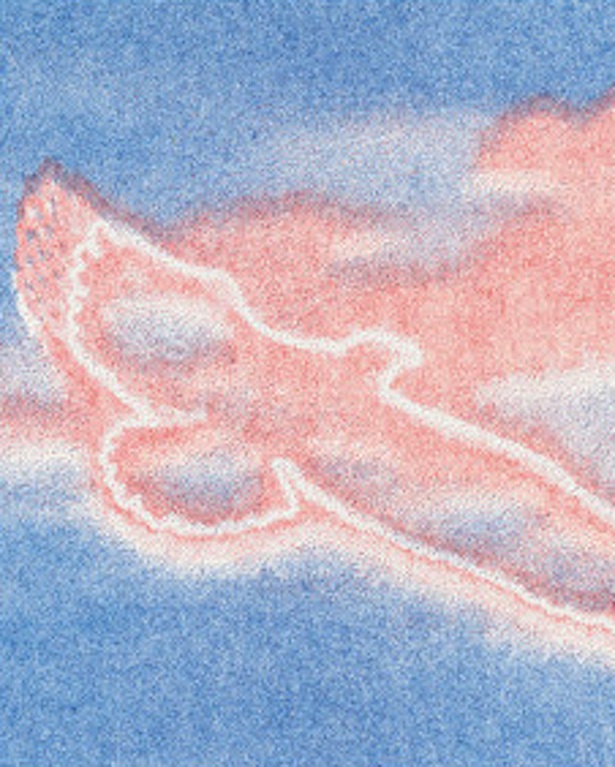 Resting signals. Sweet dream. A remembered mother`s lullaby. Rising to a walk upon sand and watching a tide at dawn. Moving out. The sun still promising its heat. A sea making jewels of the broken. Glass worn as smooth as pebbles. Treasure, shared by you alone. Its beauty a secret. Then back to the room where love lies sleeping. Maybe better never to wake it. It`s perfect there undisturbed. A ship with all wishes on board.
A travelogue. A tropical balcony with monkeys and hummingbirds, avian chatter, then a shamisen, the play of Koi splashing, Zen movements, circles and stones. Shaven-headed students polish century-old temple floors. A task to get lost in. A chance to eliminate thought, and to be found.
On to Chicago Music Box whistles. "Time To Jack" basslines. Two Lone Swordsmen`s tributes to Joe Meek and his blue men, exploring Lo-Fi alien shores. Analogue experiments. Vintage gear. New toys. Smokebelches at the Café del Mar. Waterfall visualisations, and post-coital bliss. Shining lovers dissolve into white linen. Into light.
If I`ve written before that the music of Andras Fox is referential, then it was surely meant as a compliment. Accurately referencing, not copying, the spectrum of sounds, from sceneries to songs, of Larry Heard, capturing that genius simplicity of composition and arrangement has got to be a gift. Originally self-released on cassette, but now being made available on vinyl by Basso`s Growing Bin Records, "Overworld" is actually the least "Heard-like" thing I have heard Andrew / Art / Andras do. To my ears it owes more to the artists collected on Light In The Attic`s "I Am The Center" (an observation I think borne out by the artwork). Auteurs attempting to train technology to transcribe the voices in their heads. The short pieces here, together, form a cyclical journey, and are maybe best undertaken as a whole, as an exercise, like a mediation system of three-fold attunement, or yoga at sunrise, like a scholar at his first class preparing a blank mind for the day to write upon.
A pre-order link has just gone up here, with shipping expected late August. In the meantime you can listen to clips and order the digital over at Andras` Bandcamp page.