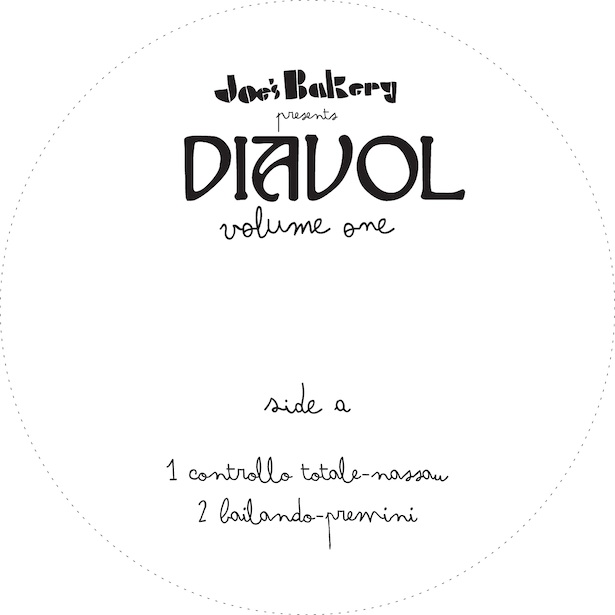 A new label from Leeds` Outlaws Yacht Club`s Joe`s Bakery (Joe Gill & Craig Christon), that gives you a glimpse into their musical world. The first two volumes come from the Diavol collective founded by Argentinian DJs Joven and Premini. I think these edits have been around a while on Bandcamp, but this is their first time on vinyl (the collective have also produced some entertaining whacked-out exploitation video montages as promos). Re-edited rarities, the sort of thing that gets played when Craig and Joe are showing off. Expensively priced European 7s that exist in the universe between Cosmic and Balearic.
Volume 1 is the work of the Premini, Swede Sergio Rizzolo, and Italian Naasau. You get Italian Pop (See Roisin Murphy) at a 90 BPM chug, inspiring visions of John Waite smashing telephones, and a saxophone comin` down at Groove Armada`s river . Pitched down macho vocals ride percussive electronics, and there`s camp New Wave Disco like Stevie Kotey showing the Village People New York by night. Pumping (iron) bass, razor guitars, and a Copacabana break. Vasco Rossi gets an edit, which in my opinion he didn`t need (the original`s been a big tune for us here in Japan. Rayko already got his card marked), while the closer "Conejito" is Velvet Season And The Hearts of Gold-style gated Electro sleaze.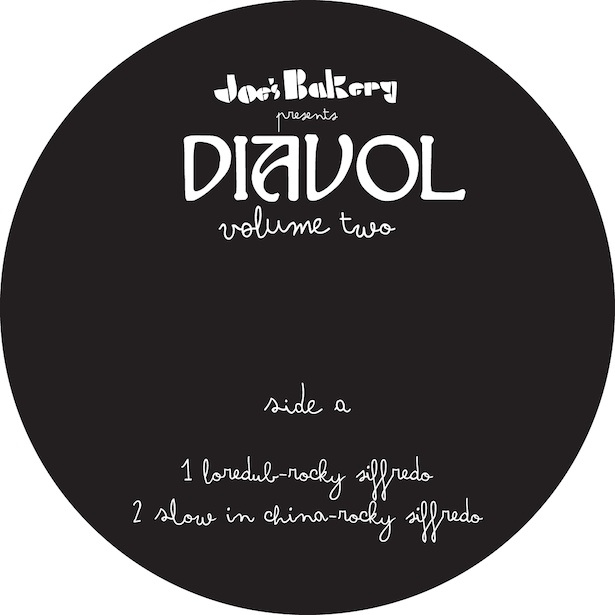 The second volume collects two tracks each from Sergio Rizzolo and Romanian Rocky Siffredo. Rocky does more Italian Pop, this time in Dub. A track that might well be Loredana Berte, and with a cod skank to rival Clout`s "Sunshine Baby". His "Slow In China" could be a loop of Alphaville`s hit at 33, beefed up and fleshed out into "Drop The Deal"-esque New Beat. Sergio sends Disco out into space. Cosmic Hoffman meets The Saint`s "Morning Music" (Network`s "Space Survivor"?). My personal favourite, "Metal Teens" has The Tackhead Sound System clash with post-"Jazz is dead" Electric Miles.
The release date for Volume 1 was the 9th June and Volume 2 was June 30th but as far as I can see neither is in the shops just yet (we all know the probable reasons, moaning doesn`t help). The best place to listen to clips seems to be the Diavol Soundcloud page. Forthcoming releases will feature edits by certified masters of the art, Jaz, Basso and Loud E.