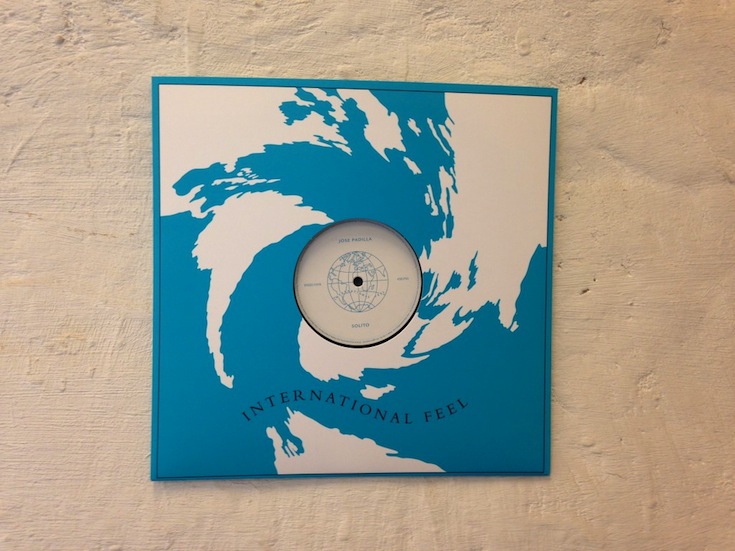 It is quite possible that without Jose Padilla the concept of "Chill-out" would not exist. Of course there was "Ambient", coined and popularized by Brian Eno, but it was Jose, playing Innovative Communications LPs, mixed with soundtracks, cool Jazz, heartbroken Pop and Marvin Gaye, between fixing coffees and stirring cocktails, that defined a genre. A genre that became a "brand", in the same way that Alfredo at Amnesia between 1985 and 1989 defined a brand named "Balearic Beat". For simplicity`s sake these brands could be renamed "Jose" and "Alfredo". "I`m playing and Alfredo set tonight", or "I`m playing a Jose set tonight" seems a pretty accurate description to me. Both DJs were obviously assisted in their craft by the magic of the Island of Ibiza, and they also benefited from their respective places of work; Amnesia, an open-air drug-fuelled Eden of freedom, the Café Del Mar`s breathtaking sunsets, yet very human ambience. Visitors to both venues would leave clutching treasured tapes, because at the time there was nothing else like them. Perhaps there still isn`t.
Jose`s new single, "Solito" was produced by Mark Barrott, and is released on Mark`s International Feel. Such is Jose`s association with "Downtempo" that it`s easy to forget that his sunset sessions often included the progressive output of Dutch House label Touche, and that he also earned a crust as a House DJ. "Solito" combines signatures from each of these pigeon-holes, sounding as it does, like the Rai of "N`Sel Fik" surrounded and sheltered within Larry Heard`s 303 womb.
The Bubble Club`s "In Loving Memory" mix looks back to R&S / Apollo`s ambient heyday, Mark Pritchard & Tom Middleton`s Reload, R Earth on WAU! Mr Modo, Peter Namlook & Fax, a thread through time, Ambient Soho, smart drugs and DMT. Themes For Great Cities` Jan Schulte, under his Wolf Muller alias, delivers two remixes, "Water" and "Water Dance". The "Water" could be a reference to the vessels being struck. "Dance" moves things to a chug of a kick drum, in a Fourth World of Bill Laswell, and Jon Hassell. Those vessels resonating with Tin Drum tonalities. The straight "Water" mix extends the intro and puts the emphasis on the new percussion, the Go-Go-Not-Go-Go beat, rather than the kick. The difference is very subtle but "Water" has more of that Mediterranean night-fall feel. Illuminated millionaire launches on a jet horizon. More loved-up for want of a better expression. The bass a Barry White low growl. A steady pulse of amorous intent.
The 2 x 12s, in the brand new International Feel disco bags, should be in the shops next Monday (July 7th) and you can listen to clips here.