I was listening to some promos last weekend, and thought there`s something going on here. There`s a sonic aesthetic (thank you Mark B) shared between the two new 12s on ESP Institute, from Tambien and Tornado Wallace, and Mark E`s "Project E" on Golf Channel. An aesthetic that a steal from a previous Mr Wallace release, "Space Tropics", might serve to describe.
Tambien`s "Der Elf" is jackin` snares and circus bells, softened by trippy vocals and musical synths, like Leo Mas & Fabrice in cahoots with the Crooked Man, but the flip, "Are You In Touch w/Varan" is more of an after hours affair, sashaying, teasing with its shapely tail, between Techno and House. The New York of Nu Groove on strong pills. A Fourth Floor love-in / orgy. Ability II on a quiet one, that lifts off when synthesized steel pans hit mid-way. In the background, the sound of summer fireworks.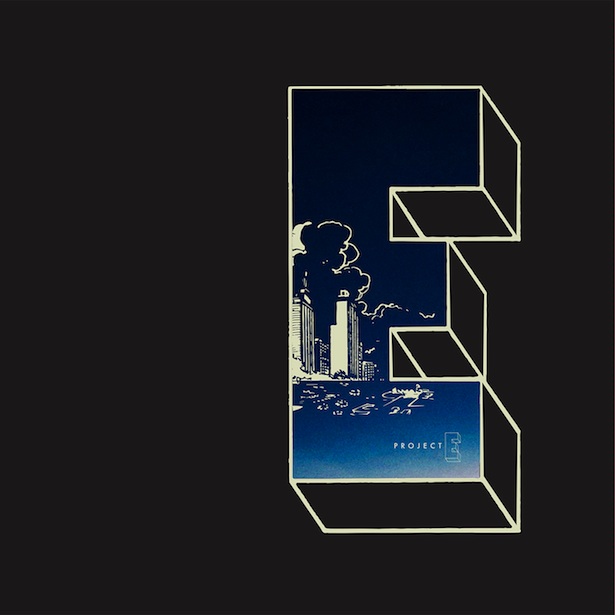 Likewise Mark E`s "Denbossa" uses bleeps for oil drum orchestration. Computer Calypso. Minor chords balance robotic crashes, mechanical energy reaching for the organic. Four or five rhythmic loops circle each other in a Round. It`s instantly intoxicating. The method owes something to modern Classical composers like Reich and Glass, the beat owing something to the sunshine skip of "Stop Bajon". Faded Rave (Bones) breaks. A Warp bassline. It had me standing on a beach, alone, soaked, after dancing the finale at Es Paradis. All excited. Could we retake the White Isle?
"Mira Mola" runs fragments of piano through Biting Tongues` sequencer, to create a darker interior, like the Cutmaster G mixes of "Sueno Latino", the night made black for a moment, only to be brightly illuminated by a shower of shining voltage, attack, delay, sustain and release.
Tornado Wallace`s "Circadia" is dominated by thumpin` tom toms on the hoof from an Elvis jungle flick.`50s Exotica. Voodoo masks, tribal drums and burning stakes. Sex bomb starlets cavorting in loas and grass skirts. Hot sacrifices to the gods. Metallic gated vocals carry a melody. A song that you`ve dreamt of. "Time Of Nectar" plays for the conclusion and the credit roll. Crocket and Tubbs solving the case, and losing another glamourous, big-haired lover in the process. Consoling each other with a cold beer on Sonny`s launch while the alligator rolls to have its belly scratched. A beauty gone, but there`ll be a nuther`n like thuther`n next week. Jan Hammer aside it defies classification really, just chilled electronics. One comparison might be the later Innovative Communications of Double Fantasy, assisted as it is by the slow hand of Jonny Nash. "Soft Light" is a loose bag of funky molecules, given a good shake and sent bouncing off their neighbours, working those handclaps. Rising analogue voices in an almost remake / update of Ron Trent`s "Altered States". A livener, continuing Tambien`s party.
Like Andras Fox, these three artists have all made music that could mix easily with the sublime of Larry Heard, that looks back to a time (mid `90s) when the hooks and the rushes had passed, and subtlety (deep?) came in. Yet, unlike Andras, the results are less referential, more forward facing. Sci-Fi waves, tides, pulling at alien shores, their closest kin, each other.
You can find ESP Institute`s up to date Soundcloud page here, while the best place to check the Mark E might be the Golf Channel affiliated Pacific Beach Vinyl. "Denbossa / Mira Mola" is the first installment from Project E and will be followed by a second 12, and then an album.