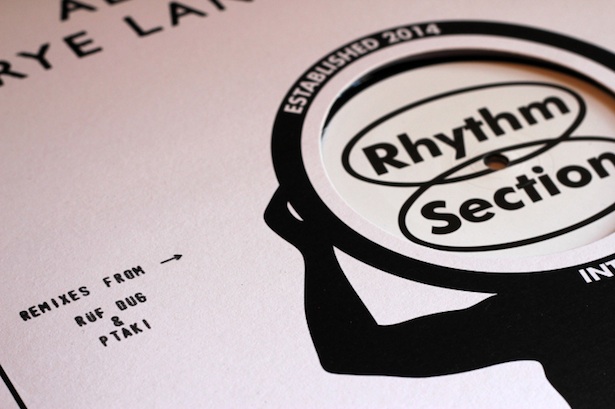 Carnival beats with the honesty of a field recording. Andres` Mahogani Jazz and Dilla`s Soul loops combine with DJ Nature`s mating rituals. The instinctive loose Funk of Sun Ra`s Arkestra swapping instruments.
Ptaki extend the percussion of "Santiago Black", Nyahbinghi in its tone, Skunk in its air, Groundnation crackles in the background, and add House piano. Movements & messages cut into the groove.
Ruf Dug has "Kirton Street" play like Lone pitched down and falling apart. The 7th City Detroit waves of Anthony "Shake" Shakir or Derrick Carter`s Sound Patrol experiments on Organico, lovingly lo-fi`d on a Black Cock boot, light-finger lifting Weatherall`s melodica on a pop into Scrutton Street. Juxatpositions move to cohesion. Two rhythms into one.
Since the previous Al Dobson Jr. / Rhythm Section International release sold out in about a day, if you want one it might be prudent to stick in a pre-order with one of the links that can be found here.