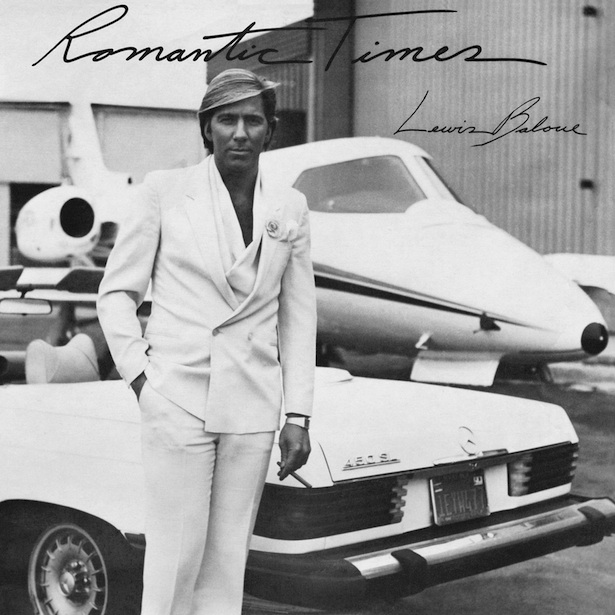 Light In the Attic has been looking for Lewis for five years. Following scant credits on a record jacket; unpaid photo sessions, Silver Lake studios, Canada, and rumours of Vancouver. Lewis, real name Randall A. Wulff. That much they know. An L.A. phantom of fancy cars, fine hotels, and finer ladies. An apparition. A teacher from Jim Dodge`s "Stone Junction".
"L`Amour" began to garner intrigue and obsession when it was discovered at a flea market in 2007. Its ambience mixes K. Leimer with Springsteen, summons Presley`s ghost, and has Tom Waits` piano drunk to the point of sober. A blue valentine of Roots picking and broken Ragtime. Of late night diner conversations. The honesty that only comes when games are truly over. Woody`s last meeting with "Annie Hall". It feels like old times. Jack and Diane married, watching kids grow up. Worn year books and prom photos. Porch recollections. Sweet hearts. Old love still in love.
This new discovery, "Romantic Times", which came to light just weeks after the re-issue of "L`Amour", adds strings and sax to arrangements, has The Tindersticks remembering a short-lived holiday affair. Stranger in the night. Lewis` fragile vocals push more to the fore as a drum machine marks out a slow sparse waltz. An accordion drone, a Tango, sometimes tropical in timbre. Robert Wyatt`s "Te Recuerdo Amanda". Mad in the moonlight. Piaf anguished under a bar room spot. Alan Vega serenading a captive Cheree, Cheree possibly a little afraid. Fingers move on six strings like the crack of flame, a forest fire, a metaphor for burning.
As bare as the naked press shots that accompanied the previous album, it feels almost uncomfortably voyeuristic to be listening, but I guess he, Lewis, Randall, made the recording for someone to hear. If before he was reflecting, looking back, he was sharing something that he still owned. Here it has been lost, and he is up on, and over, a desperate edge. Everything suggests a document of descent, but his fate remains a mystery. Research has it that there are a further three or four albums out there.
I suspect that with the lengths that Light In The Attic have gone to find the man and put a name and story to the music that there is another film in development. If not, there should be. Throw in a few serial crimes and you`ve got "True Detective" on the trail of a Johnny Favorite, disappeared on a getaway`s promise of El Rey, ready with its own perfect soundtrack.