I received the new album from Chancha Via Circuito 'Amansara' and it was like "oh hello – I've wanted you for a bit". The label this album is on, Crammed Discs, have a long history of releasing very interesting sort of world beat music. Their compilations are super cheap on iTunes and really worth checking for the music you'll get.
Anyway, back to Chancha Via Circuito. Where does the name come from? As Argentinian Pedro Canale (he who is Chancha) says, "This is how the people from the province of Buenos Aires call the train that connects the capital to the southern part of the city. A "Chancha" (pig in Spanish) is the name they gave to the old Fiat locomotive, which was as big as a pig. And "Via Circuito" is the name of the railway line. I made this trip every day for years, when I studied electroacoustic music in the suburb of Bernal. The atmosphere of the train inspired me a lot, with its vendors and cumbia music playing at full volume in the cars."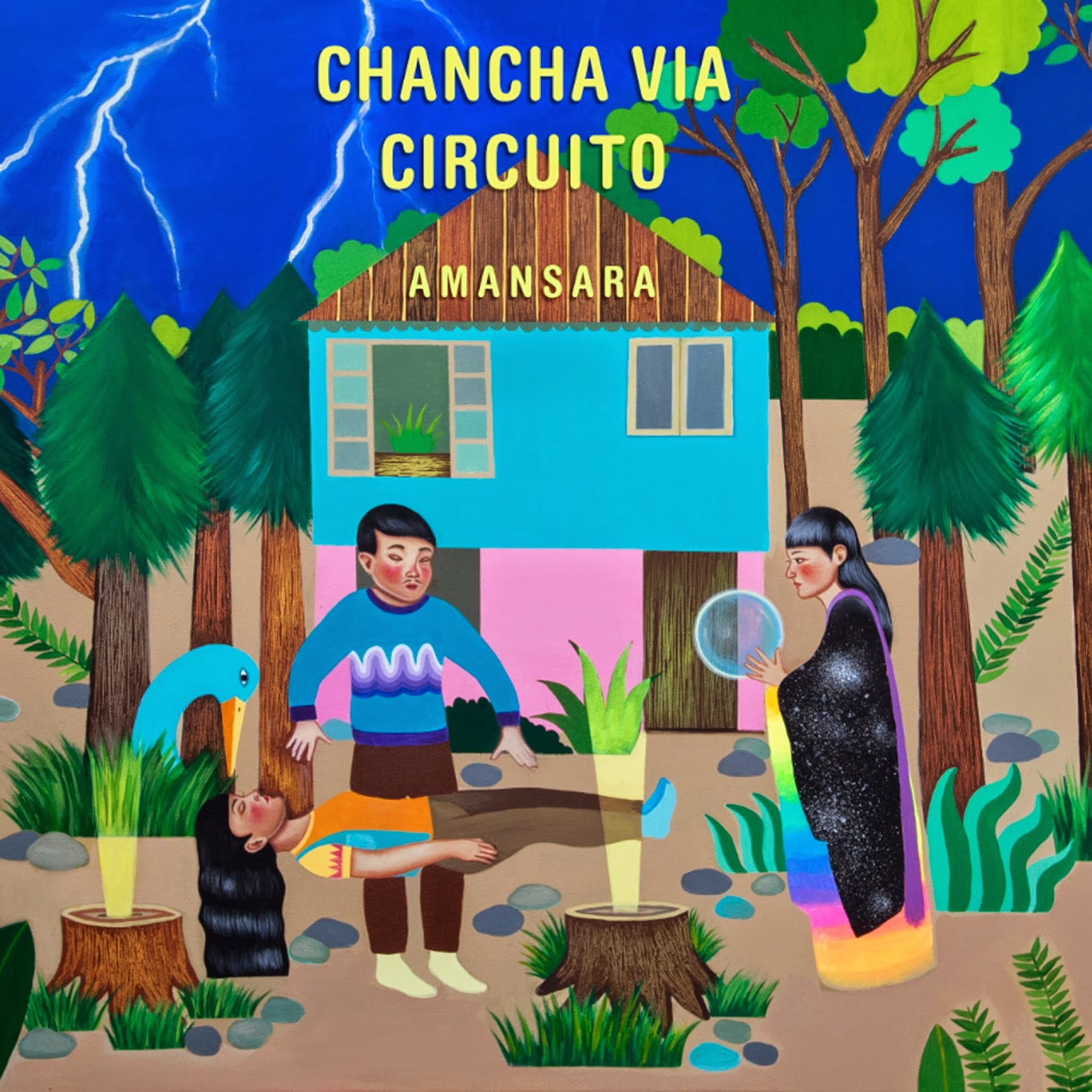 The music on the new album feels world without feeling ghettoised the way world music can. His is literally global world music. Its got a very natural human feel within the programming and music. I would review the album here but I think you are far better going off and checking it yourself in your own time with your own ears. He's magic though. I had a track on my iTunes by him for years and every time it came on it felt so fresh and singular as I am not sure there is anyone else working in this field right now. His music is percussive and joyful.
His albums are also complemented perfectly by the artwork by Paula Duró. I love her illustrations. See below for another example of her singular style. So a singular musician meets a singular illustrator and the world is a happy place. The album is fantastic. Its great. Get into it. Enjoy it and check the other two (as this is his third release).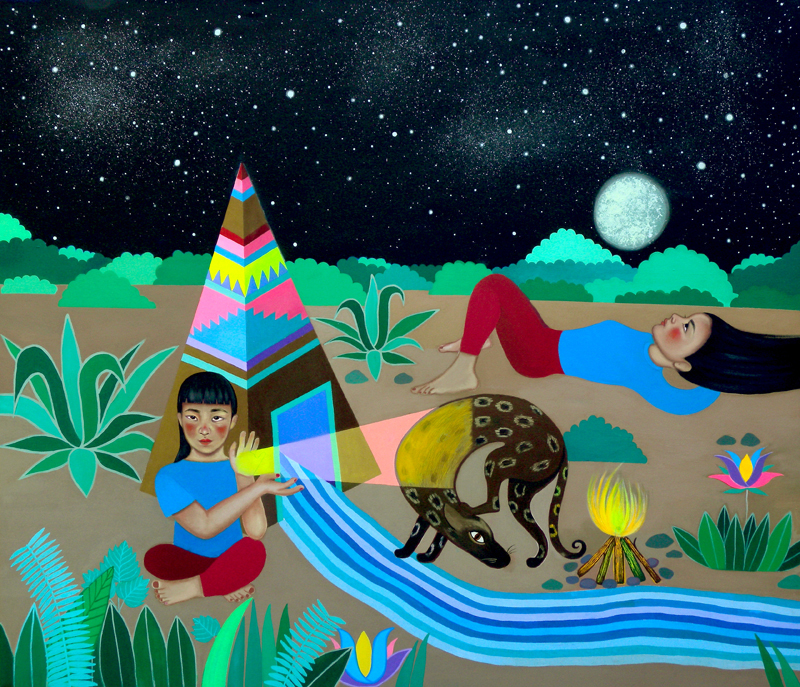 I asked Pedro to do us a mix and here it is and its a perfect summation of his style. Its a wrdl that vey much fits with ours at Test Pressing as more and more we hit the new world beat. We hope you enjoy. x.
Tracklisting.
1- Marcelo Fabián ft. Cecilia Todd – Negros y serenos / 2- Esteban Peon ft. Nadia Szachniuk – Las hojas tienen mudanza / 3- Tremor ft. Micaela Chauque – Huella / 4- Barrio Lindo ft. El negro Palma – Copla / 5- Gaby Kerpel & Balvina Ramos – Linda flor (rebajada) / 6- Chancha Via Circuito ft. Miriam García – Coplita (Universildo remix) / 7- Martin Bruhn ft. Raúl Carnota – Imposible / 8- Comunidad Mutanacua – Baile de carrizo de agua / 9- Barda – Arena / 10- El Búho – Calchaqui (Nicola Cruz remix) / 11- Nicola Cruz – Sanación / 12- Matanza – Huayno / 13- Puelche – Palo Santo / 14- Jilguero de Huascaran – Zorzalito negro (El Remolon & Chancha Via Circuito Rmx) / 15- Las Solteritas – El otro (El Remolon remix) / 16- El Búho – Luna
Chancha Via Circuito's 'Amansara' is out now on Crammed Discs.