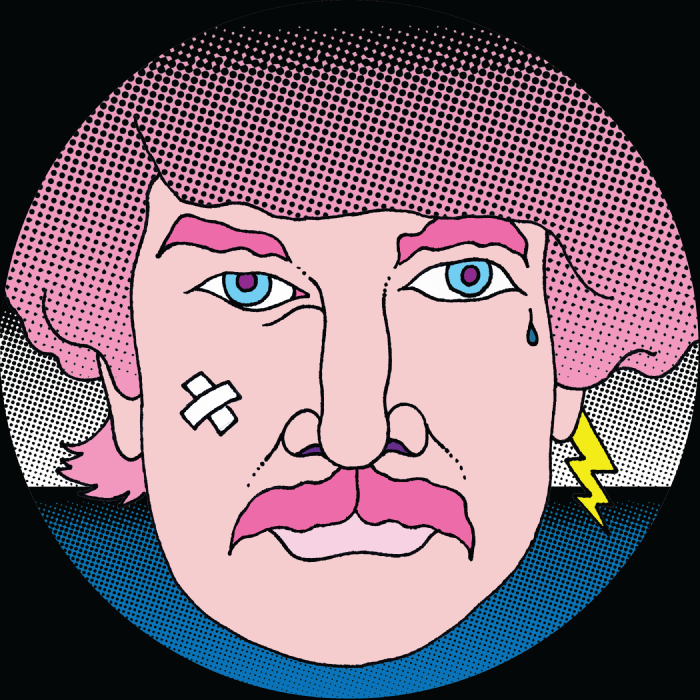 Diego Herrera / Suzanne Kraft / one half of Blasé / and member of L.A.`s Pharaohs with another alias for Melbourne-based collective, Animals Dancing.
"Some Desire" jacks Industrial with Relief, eastern philosophy and Dolo percussion, and is then transported from Chicago to Detroit by shining synths. When the bass-line hits its Techno transformation is complete. Think Stacey Pullen`s Funk. There`s a drum-a-pella that sounds like someone working two copies of an Art Of Noise track, which, to be honest, I prefer. "Renee Running" however, is the one. The thing that I like the most about it is its unique sound; no presets, and determined by the environment it was recorded in. It could pass for an experiment unearthed by Emotional Rescue, something like Kevin Harrison`s Neo. Odd New Wave with a Devo-esque eye on dancing. Cold Wave machine hum with a flash of Funkahdafi and snakecharmer guitar figures that could put it in with the cover-ups of Liasons Dangereuses, or Nancy Noise`s sets at Future.
You can check clips over on Soundcloud.