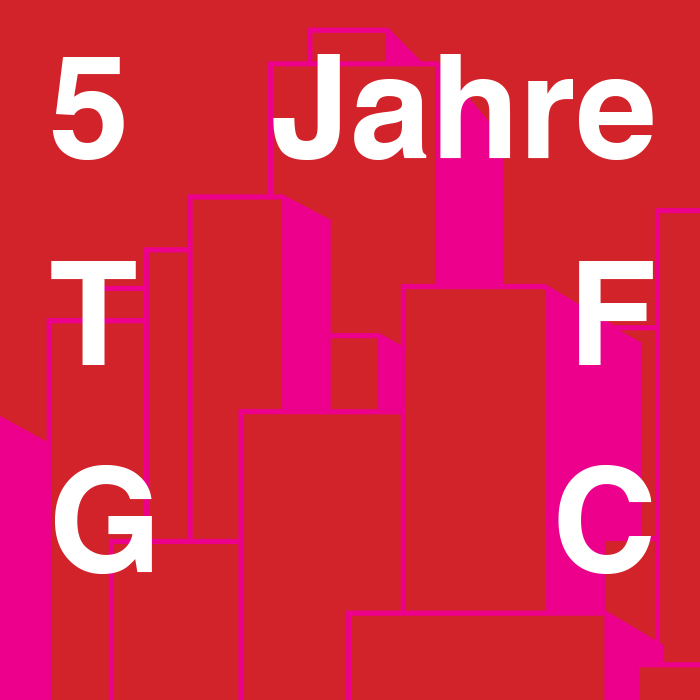 Underground heroes of the weird and wobbly disco beat Theme For Great Cities have hit five years old and are having a party to celebrate as well as doing a Soundcloud mix featuring all eight existing TFGC releases, plus 2 bonus tracks from the ninth release.
If Soundcloud is being a dick hit this link here.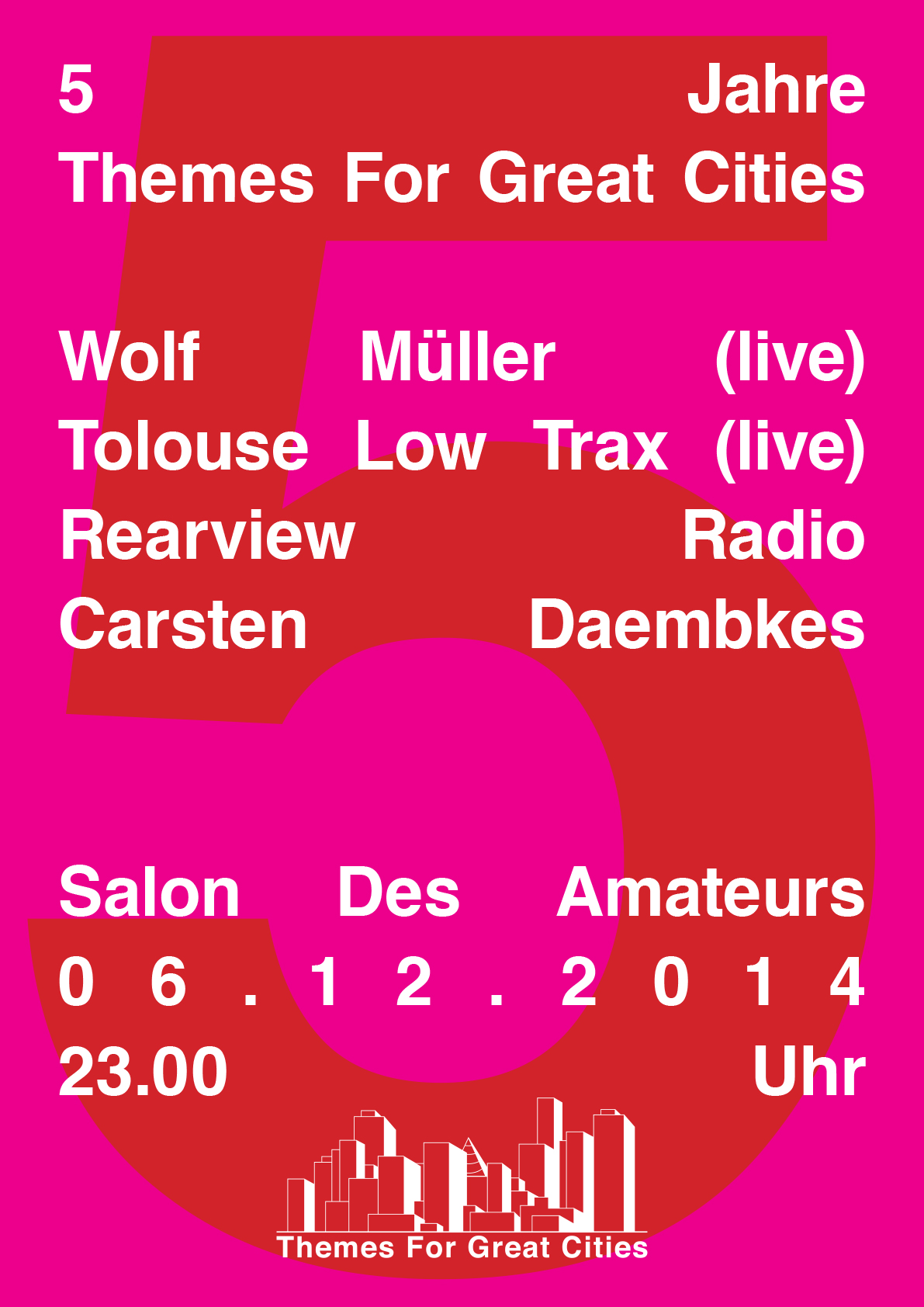 The party is happening on December the 6th with Wolf Müller live, Tolouse Low Trax live, Rearview Radio and Carsten Daembkes. You can get more information here at the Facebook event page.
The label stems from the Salon Des Amateurs, and seeing the musical potential of the younger generation of attendees. "MOGUL" (their first release) grew out of a loose collective band from all these musicians….
Find out more on the label at their label website or on Discogs. Also check out their publishing side TFGC Publishing as the work is great (see video below).
Lovely stuff and here's to the next five.