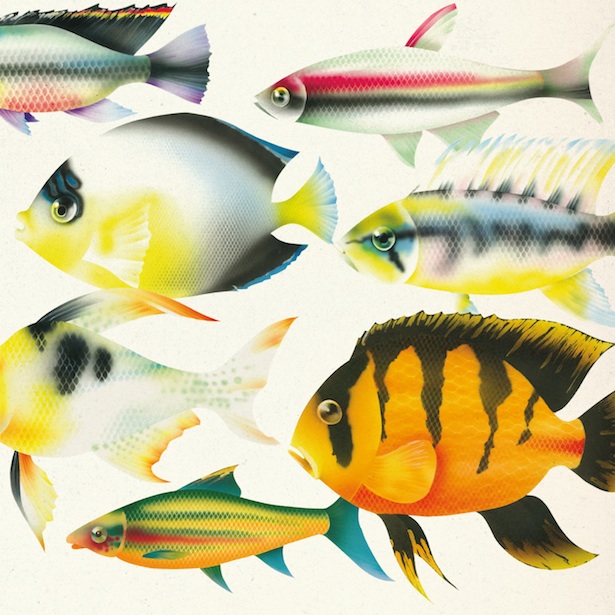 Paul Byrne, AKA Apiento, post "The Orange Place" Boccaccio tribute (which is now a 30-40 Euro record according to Discogs), has moved from the pumping darkness of World Unknown to a life of leisure at Golf Channel. On a new three track E.P. there are two originals, created with two different co-producers; Ian Tregoning (engineering, producing, and remixing Yello since the mid `80s; one half of Magnetik North with Jaki Leibezeit) and Andrew Hale (keyboards with Balearic untouchables Sade; Major Force & Water Melon Group collaborator).
"ESP", produced with Tregoning, takes a gentle Electro-popping beatbox outline, and colours it with "Technodelic"-era Yellow Magic detail and a Pal Joey versus The Orb-esque bassline. Imagine if Black Dog Productions went Pop.
A remix from the soulful Swiss vegan gentleman of Balearic, Lexx, adds the chatter of birds, moving the music from spotless Sci-Fi city to unexplored rainforest, and drops the bass through the floor. Files don`t do subs justice, but I know my house is gonna shake when the vinyl arrives.
"The Light Machine", produced with Hale, lies naked, spoons, between the sheets with the Art Of Noise. A good morning, breakfast in bed, slow acidic grind, lit by lovers` laughter and perpetual sunshine.
The sessions for these tracks took place at least a year ago, and yielded some other gems in the form of the Wally Badarou-influenced "Take A Mountain" and the ethereal "Waterlife". I`ve also heard a lovely ambient mix of "ESP". Hopefully these "out-takes" won`t be forgotten and picked up for an additional release some time soon.
Japanese visitors please note that Lexx is over in December, working with Nozo and the Cosmopolitan Dance crew. He`ll be at Tokyo`s UNICE on the 7th, Stomp in Osaka on the 10th, then back to Zero in Tokyo on the 12th.