Spanish guitar, check. Bongos, check. Sexy purring Spanish chick, check. The cynical among you might call Coyote`s "Sin Distracciones" Balearic by numbers, and to be fair anything that borrows from flamenco and / or a seaside recording will be labeled by the lazy as "Balearic" by default. Spanish is a beautiful language. I guess the right words spoken softly in any language can be beautiful. Let`s call it ethereal and contemplative and dance, like the undeniably great "San Raphael" taken at a House clip. Christophe`s remix reinforces the low end and adds pads that generate a familiar warmth that begins at the base of the spine, and happy, funky Hammond circus shapes. It`s classy Italian deep again. Heartbeat, Ethos Mama Survives In Dub. Smiling faces high but now in control, and in smarter clothes. Knowing the apple.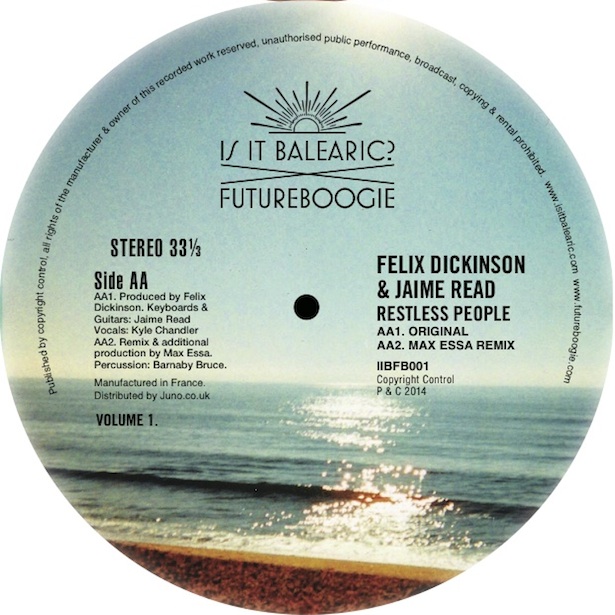 On the flip of this collaborative 12 between Is It Balearic? and Future Boogie, Felix Dickinson and Jaime Read`s "Restless People" has Paqua doing the Doobie Brothers and gone House with the NYC camp energy of Still Going, Jaime`s analogue authenticity underpinning it all. I was thinking that it sounds like something Max Essa would play and then Max turns up for the remix. A stripped back bongo dub (percussion care of Max`s brother, Barnaby), Joe Clausell meeting with Matthias Heilbronn & Mike Delgado`s Dangerous Minds, which quickly succumbs to a relentless, pummeling b-line and more `89 pianos. A successful year for Mr Bruce, of West Coast sunset festivals and legendary Croatian escapades, has clearly led to increased confidence. Assured. If you don`t like it, fuck off, `cos I know a lot of people who will. And they will dance to it. Scream and shout in the process, possibly.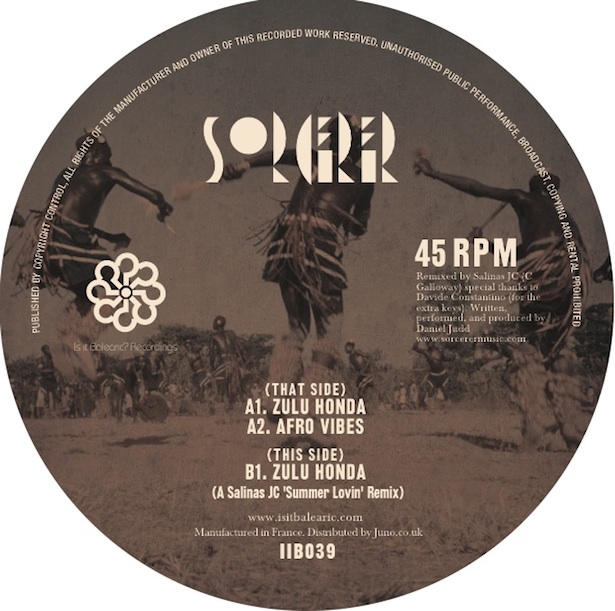 Sorcerer`s "Zulu Honda" sets cool & breezy semi-acoustic Jazz guitar to a skipping riddim, joining a list of sun-blinded high life Pop that could include Sinkane, Dirty Gold, and Best Bless. Cold Like The Baron. Salinas JC break it down to a chug and extend it into inner and outer space. Something makes me wanna say Kwanzaa Posse. Is that Balearic Tourettes?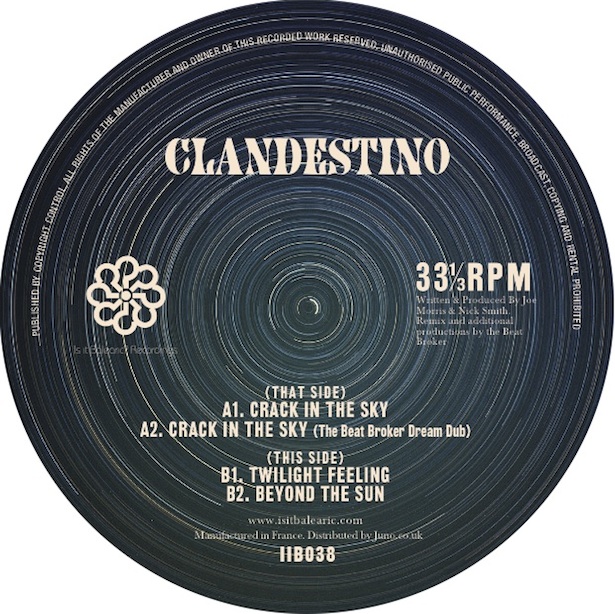 Thunder and weather start Clandestino`s "Crack In The Sky", a slow trip of early morning Acid to ease that comedown, that re-entry. Ozo vying with Ability II and the naïve melody and optimism of Kim Wilde`s "You Came". Beatbroker`s "Dream Dub" smooths over that fissure, nudging the BPMs up, wishing the clouds away. Sunshine on a rainy day. Real Lies without the whiz.
"Twilight Feeling" sets off big sunset chords. "We are the music makers" they say, pledging their allegiance to Aphex Twin. Dusting off IDM, not EBM or EDM, electronica that is neither House nor Techno, but inspired by a golden age of both. Stoned robots.
"Beyond The Sun" kidnaps Ricky Lee Jones and puts her reminiscences to tabla and the tempo of "Moments In Love", while the mood is more introverted than coupled (but maybe that`s just me).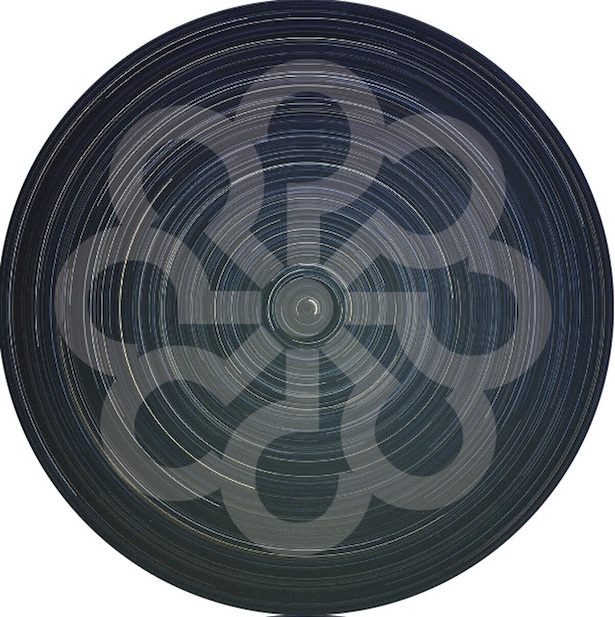 You can check Coyote and Felix Dickinson & Jaime Read tracks over here, Sorcerer here, and Clandestino here.