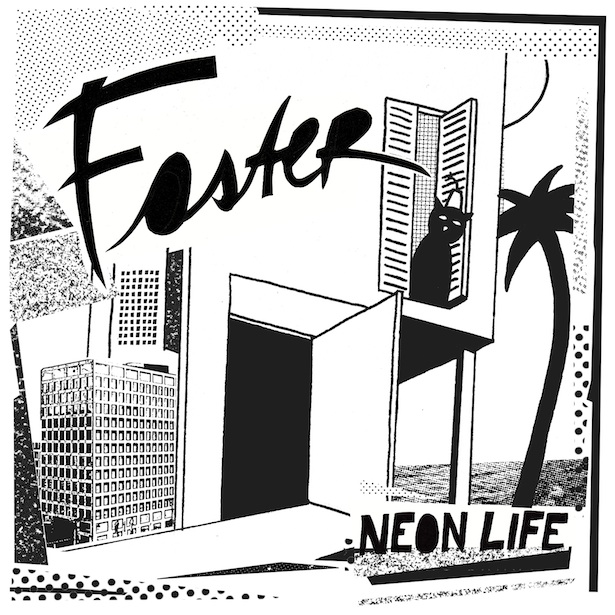 Boom Bap from young Zurich. The third release on Phantom Island mixes "Help The Man" grooves with "Drop The Deal" Eastern detail, and B.J. Cole aquatic slide. A bit like a less abstract Beautiful Swimmers. Similar influences, similar palate, different method.
"A.I.E.O.U." is not a Freeez / Arthur Baker homage but brings in Rick James on Bass. If Sasac were more Boogie, more Minneapolis, more Brazil (I`m sure I can hear a cuica`s opossum song in there), more Funk. Like Olivetti & Jorge after taking up power lifting.
Title track "Neon Life"`s timbales and a darker Punk feel align it with Dennis Kane`s recent output. A panting, heavy breathing, chase through a Dub Disco subterrania.
You can catch up with Phantom Island over here (I read somewhere they were re-pressing).
"Neon Life" was scheduled for a mid-November release, this has now been put back until mid-December, but the good news is that a repress of Lexx`s "Young Corner" E.P. has been confirmed for the same date.