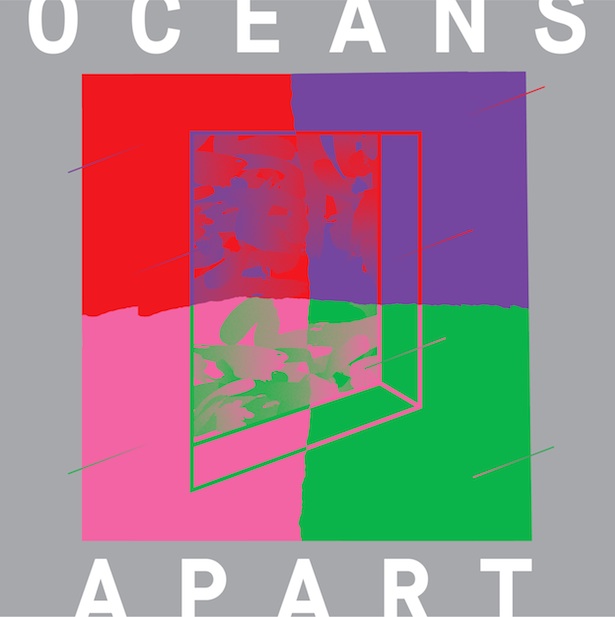 Weatherall still on E Ibiza 90 apreggios. Andras & Oscar improvising in Larry`s Jazz Café. Sitting under Carl Craig`s tree. Prescription & Balance`s quieter moments. Techno not quite "T-Raenon" deep. Rainforest percussion. "Good Life" strings. High Indie angels. Tribal circles and Acid wormholes. Chakk-like tropical steel. NYC Art Punk Funk. The Phenomenal Handclap Band`s "15 To 20", ESG, The Coconuts, Konk`s "Your Life". Yothu Yindi. Murk. Karen Pollard. Bass sprung technique. Fractal light shows. A moment in love. Jazz calm and Operatic arias. A New Beat tempo-ed march and then serenity. Hardkiss-like sexually charged 303 breaks. Deep sea chords and a Drexciyan song to the siren.
"Oceans Apart" is a 19-track snapshot of the sound of young Melbourne's thriving underground dance music scene and club culture, linking a cross section of party crews, label rosters and ambitious lone rangers that have been catalysts in making the city vibrant and happening week in, week out.
Put together by Cut Copy`s Dan Whitford and released on the band`s label, Cutters, when I spoke to Dan he said, "Whenever I went home to Melbourne after touring, I was really inspired by the club nights and the music. Basically the motivation behind the compilation was to document the dance artists and club culture as it stands in the city. There are a lot of talented individuals there but not many people have joined the dots yet, i.e. that these people all know each other and spring from the same scene. So that's what I'd hoped to do with the comp. Most of the tracks are exclusive, or at the very least new."
Some names you might know, Andras Fox, Michael Ozone, Coober Pedy University Band, Len Leise (with releases due on both International Feel and Aficionado), Tornado Wallace, Bell Towers, Roland Tings, some, like World`s End Press, Nile Delta, Knightlife, you might not.
Standouts for me were No Zu, whose debut long player from 2012 I went straight out and bought. Think Liquid Liquid, Vendetta Palace, James Chance doing James Brown, Y Records and "Live Hypnobeat Live". A sound that also recalls Studio`s debut, and their homage to the Hacienda`s heyday and Happy Mondays.
Some of it might seem a bit ravey to me, but I`m an old fucker. The important thing is that there is this sizable scene of young people making new music, and a young audience for this music, which consciously or not has its roots in the eclecticism of the DJs of the Ibiza of the `80s, and I think that`s pretty amazing.
"Oceans Apart" is out digitally, with a selection of tracks spread over 2 x 12" EPs, on the way ASAP (Pre-orders for the samplers Volume 1 and Volume 2 are up on Juno now).
Big thank you to Noise In My Head`s Michael Kucyk for hooking me up.
Please note that this is not a track-list, just some examples of work by the artists involved.