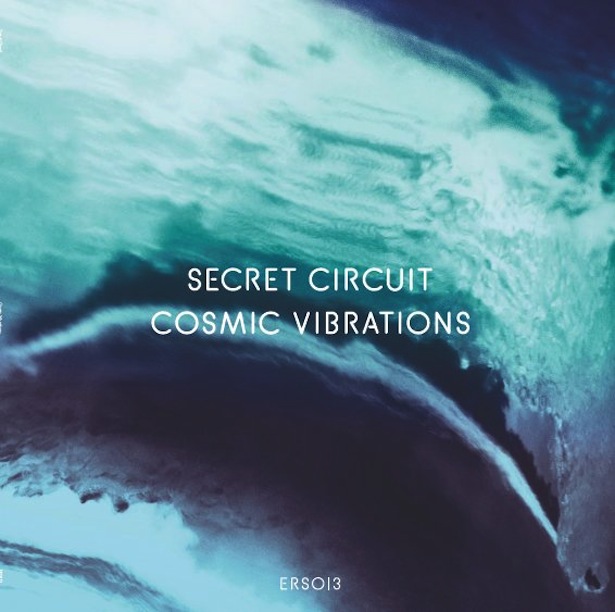 "Cosmic Vibrations" is the second collection of Eddie Ruscha Jr.`s archival recordings as Secret Circuit to be released on Stuart Leath`s Emotional Response. Away from the lysergic dance floor of Eddie`s "Tactile Galactics" for Beats In Space, "Vibrations" collects cassette-only tracks made between 1996 and 2012, the twelve pieces displaying both Ruscha`s influences and the scope of his production chops.
Machine rhythm percolations accompany down home guitar, played with a touch of the Neil Youngs. Then something Kosmische starts jumping in your shirt, as if Dominik Von Senger and Klaus Schulze were to collaborate for International Feel. Sinewaves get tuned to bagpipe pitch and controls are set for an AM trip into Roland`s silver box. Horns herald blown bubblegum rubber band Psychedelic Pop. A freak flag flying. Feed your head. The Batteaux Brothers` blue eyes blend with Tranquility Bass and Cluster`s pastoral. Are trees electric?
There`s Italo, Simonetti, and European Techno. Synthy, grinding, trance induction. West Coast harmonies echo through stoner Rock, backwards guitar, and twinkling stars. Digidub, Dancehall, and ambience worthy of Willits & Sakamoto. Claro Intellecto`s Electric Soul rendered beatless.
(You can listen over here).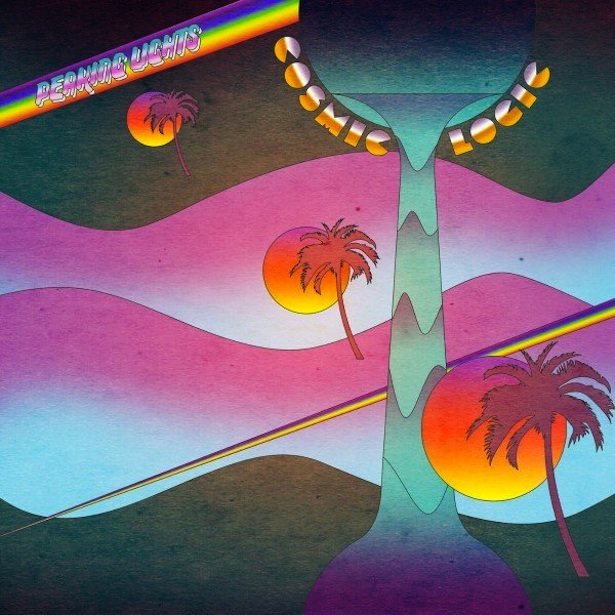 Likeminded folks and kindred spirits, Peaking Lights` new long player "Cosmic Logic" starts out at CBGB`s, Tommy Ramone drumming backing youthful Indie Rock, then moves to slow-mo synth Pop. Savage Progress doing Grace Jones. Compass Point covered in desert dust. "Hypnotic Hustle" hits a staccato beat and references New Edition, and largely the Lo-Fi Dub, Black Ark Funk of "936" is gone. "Little Light" gets closest to the genius accident and bubbling serendipity of yore, its evolving non-repetitive groove like that which characterizes Aaron`s partnership with Nate Archer as Leisure Connection. "Eyes To Sea" is twisted acidic Electro. Coldcut doing House with the original Mark E.
If on record Peaking Lights have lost some of their strangeness, and no longer feel like stumbling upon buried treasure, or more accurately discovering the degraded forgotten demos of an unknown `60s girl group, switchblades, leathers and beehives, structurally the songs are no different to those on their still stunning debut, and when witnessed live the new material does come into its own.
Overall, the comparison I can`t seem to shake is with the Tom Tom Club. Only the last track, "Tell Me Your Song", departs from this. A coda of a stoned Stones harpsichord waltz, of Jason Spaceman joining The Doors for a tour of Alabama`s whiskey bars.