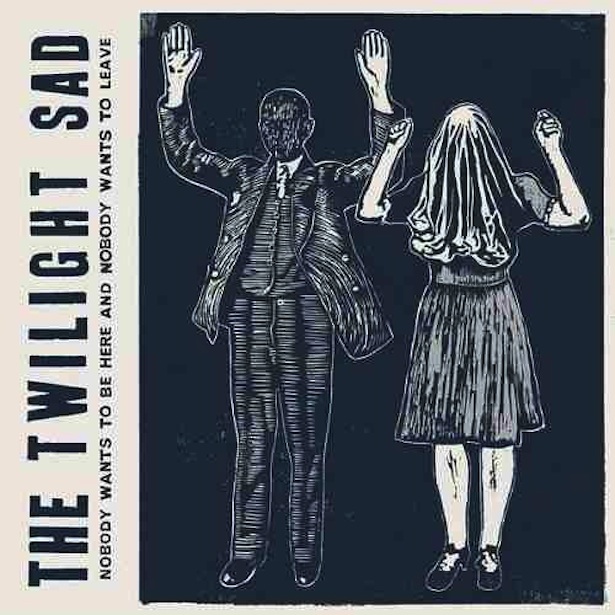 The Fourth LP from the band from Kilsyth with the name lifted from Wilfred Owen "War Poems":
"Sleep mothered them; and left the twilight sad."
Citing a range of influences that include Daniel Johnston, Serge Gainsbourg, Phil Spector, Arab Strap, Leonard Cohen, Cabaret Voltaire, Public Image, Can, Liars, Autechre and Magazine, their last record moved away from an epic Indie Rock stadium "wall of sound" and towards a stripped back Industrial and Kosmische Motorik, this transition assisted by the involvement of "anti-producer" Andrew Weatherall.
While Fat Cat`s Alex Knight told me that the more electronic demos for "Nobody Wants To Be Here And Nobody Wants To Leave" are the best thing he thinks the band has done to date (I`d love to hear them) on the finished article "The Sad" are a dark, muscular and smart mix of Joy Division and The Smiths swan song, "Strangeways, Here We Come", illuminated by the neon hope / despair of city rain reflections of The Blue Nile`s "Headlights On The Parade".
The Twilight Sad are currently on a tour of the States and you can find details here.