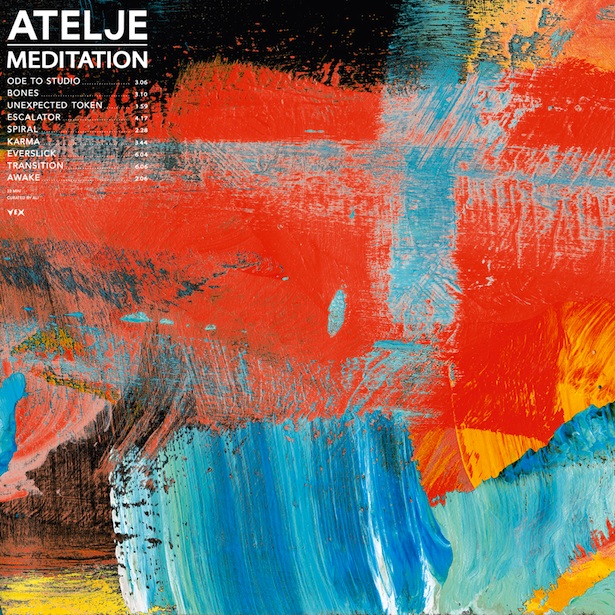 "Meditation" begins with an ode to Dan Lissvik`s former band, Studio. The first time I heard their "West Coast" I had just arrived in Japan. I was in Module. It was my first time in a Tokyo nightclub, and Prins Thomas was just starting something like a 12 hour set. He played the Studio record and to me it sounded like The Cure in Dub. The LP mixing the clean modern Kosmische of Kriedler and Appliance with the swagger and US import 12s of X and Hacienda Happy Mondays. While Studio had been around since 2001, "West Coast" didn`t break through until 2006, and the band didn`t really make it past the album`s success.
In the time between then and now, Lissvik has gone on to produce artists with names like Young Galaxy, The Mary Onettes, The Crepes, Taken By Trees, Ikons, Lake Heartbeat, Hanna, Most Valuable Players, and Embassy, do the mastering for those Parlour releases, and complete around 50 remixes, all with his distinctive basslines, for the likes of Mountain Of One, Brennan Green, Steve Mason, Fever Ray, Sally Shapiro, notably turning Kylie Minogue into a Flamenco temptress and revisiting Chris Rea`s "Josephine" with Korallreven. Atejle is a new solo project.
Everything on "Meditation" rocks with a gentle Jahtari (if there is such a thing) Digidub skank. Sherrif Lindo in reflective mood. The trebly Wreckless Eric guitar lines dance with Jonathan Richman in the shadow of the Sphinx. Woo with ON-U, then shredding, clearing cobwebs with Mark McGuire. Eastern mysteries are pondered from the back of Snakefinger`s black sedan. Asian Karma, electric counterpoints and a Pop chorus have Holger Czukay`s "Persian Love" ride horseback with Hans Peter Lindstrom. A sleepy cowboy tremolo twang rings out as Nils Frahm`s rainclouds think about it in the background. Tuff Scout inna Göteborg.
Listen here. Watch here. Order vinyl here. Buy digital here.