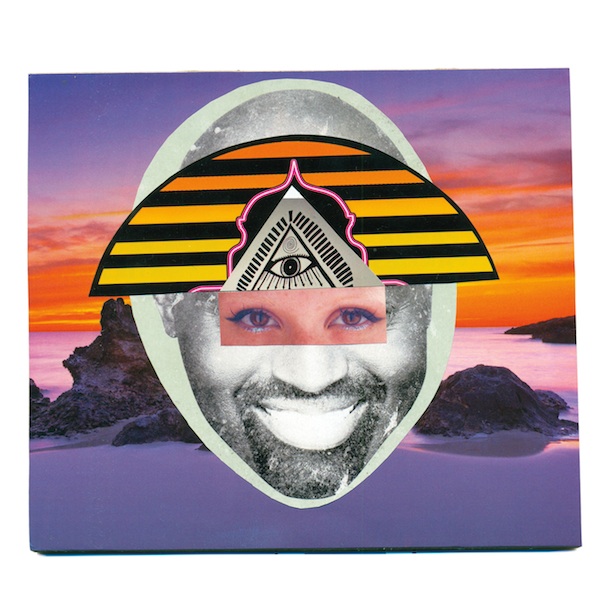 I`ve no idea who Cherry Garcia is but they make arty, playful, willful music, a bit like The Dukes Of Chutney, where grooves can suddenly be sidetracked by interludes of noise and ambience.
"Vine Of Souls" begins as a Blues in a gale. Carnival spirits blown in, chanting for all saints. Sinkane`s Electro swamp. Black Bush`s "Flood". Tribes gathering at a medicined water hole. A trip that parallels Gala Drop`s sun-ripened Psychedelia. "Feathers For Fingertips" takes an Electric Flamenco like House Jam, Dr Beat From San Sebastian, or Cantoma`s "Pandajero", and flies its pun`s sakes` freak flag, before skiding to a halt. Engines back running, Metheny-like, for a Jazz-Fusion hoe-down finale. "Sol Floresta" has Mica Levi`s alien in a Samba with Tokyo City Pop songbirds. Secret Circuit`s spaced-out Tropics. Martians in Ipanema. Long, green, dark and lovely.
Sheila Hylton, probably best known for her J.A. version of The Police`s "The Bed`s Too Big Without You" gets escorted and caressed by France`s Waxist Selecta and NYC`s Robbie Busch / DJ McBoing Boing. "Lotta Love" lets a cosmic synth lead the skank, while "Falling" is a Taxi Gang / Compass Point / Levan-living-in-the-studio Lovers cover of the Surface classic, that also borrows a hook from Tony Lee`s "Reach Up".
You can listen to the Cherry Garcia over at Pacific Beach`s Soundcloud.