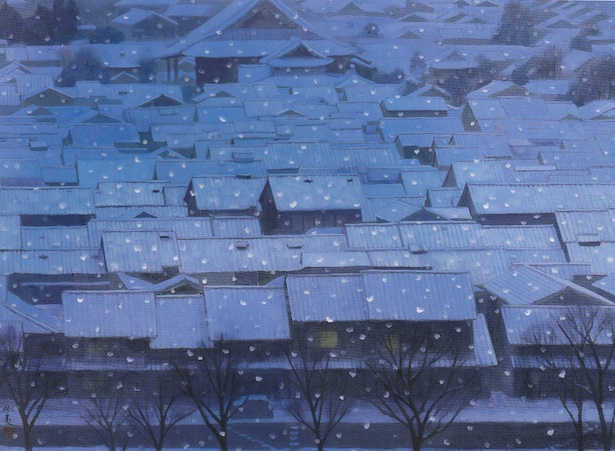 I used this image back in 2011 as a cover for a "Tokyo-To Kissa". I had no idea who painted it, just saw it in a magazine (that I couldn`t read), liked it and lifted it (in simpler times). The snow and the light suiting the season and the tone. I love those blue tiled roofs.
I now know who the artist is, Kaii Higashiyama, and that much of Higashiyama-san`s work was produced on shohekiga, the rice paper screens that are traditionally drawn to divide rooms in large Japanese houses. Usually focused on trees, and landscapes, this piece is titled "Year End", so no better time to right that wrong.
If you`re out and about tonight, please be careful. I`m off to eat soba with my kids.
Happy new year. よいおとしをおむかえください。