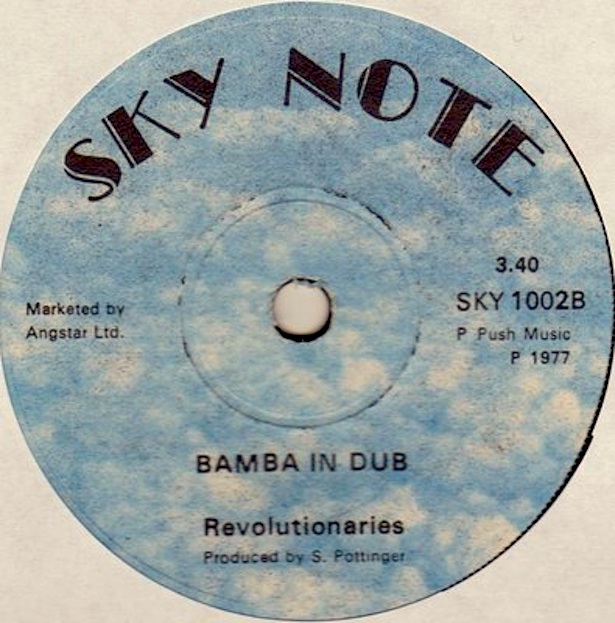 1975. Jo Jo Hoo Kim puts together a house band for his Channel One Studios, in Kingston, Jamaica. It's the first time that rhythm kings Sly Dunbar and Robbie Shakespeare have worked together. The band is called The Revolutionaires, and its ranks will go on to include other legends such as Earl "Wire" Lindo, Ansell Collins, Bobby Kalphat, Lloyd Parks, Uziah "Sticky" Thompson, Bongo Herman, Eric "Bingy Bunny" Lamont, Ossie Hibbert, Noel "Scully" Simms, and Tommy McCook. They will serve as a backing band to B.B. Seaton, Black Uhuru, Culture, Prince Alla, Leroy Smart, Gregory Isaacs, John Holt, The Heptones, Mighty Diamonds, I-Roy, Tapper Zukie, Trinity, U-Brown, and Serge Gainsbourg. They will create the sound called "Rockers" which will dominate JA between 1975 and 1977.
1991. A Sonia Pottinger produced Revolutionaires track "inspires" both Saint Etienne and The Orb.
One bassline. Three tunes.