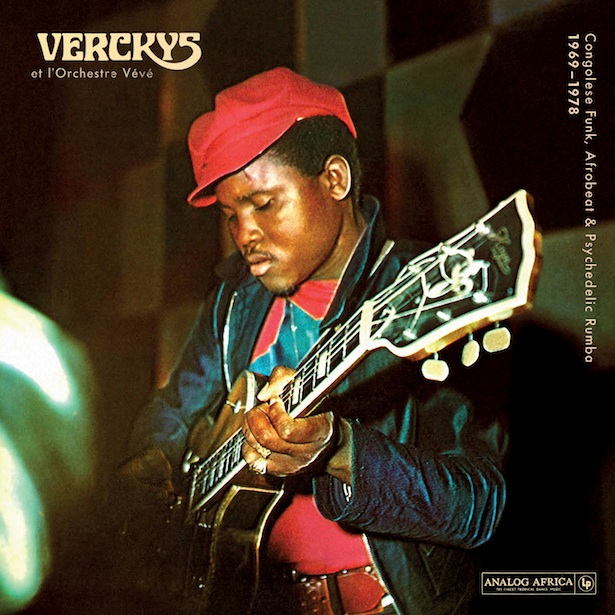 Horns and Afrobeat. Hi-life and King Sunny Ade`s Ju Ju. Fela Kuti and Ginger Baker. Let`s start. Celestine Ukwu & His Philosophers National. Borrowed Hawaiian steel and Latin rhythms.
Churning Funk, and laughter-filled Cumbia from Colombia, Cuban Rumba. Lilting Calypso harmony, Ray Manzerak`s Vox Continental, Blues picking, Arthur Lyman and Shina Williams. Exotic cocktails, hypnotic grooves and Wilmoth Houdini`s haunted dancehall.
Selected recordings dated 1969 to 1978 from Congolese band leader / business man / saxophone player, Kiamuangana Mateta, better known as Verckys; a musician once dubbed "Mister Dynamite" by James Brown.