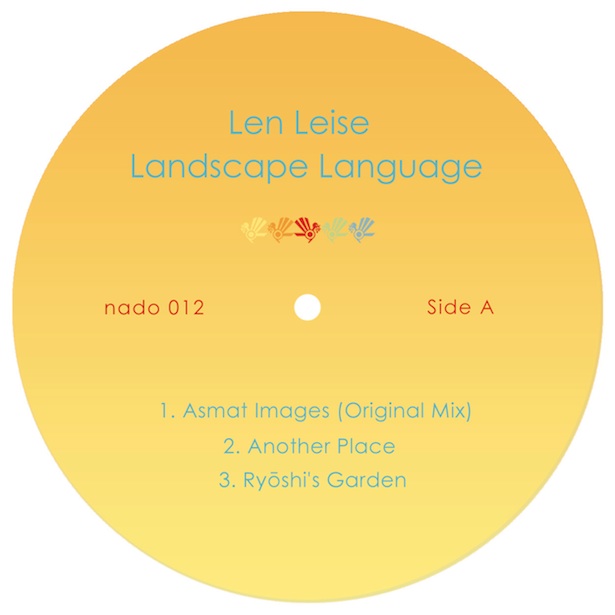 Tribal ambience charts travel from Melbourne`s Dandenong Ranges to the Asmat, the people of the trees of the southwestern coast of Papua, New Guinea. From the Arafura Sea to Ibiza`s Café Del Mar, field recordings mix with Weatherall`s old percussion, the Voices Of Kwahn caught in A Man Called Adam`s green light.
"Another Place" is Len`s "Balearic sunrise jam". House tempo-ed. Loved up. Bouncing, smiling, like a well-kept secret Italian B2. "Ryoshi`s Garden" then, is nightfall. Nuel`s "Trance Mutation", Jansen, Barbieri & Takemura`s "Children Gathering At The Lake". Fires and spirits dancing. Asian strings suggest pagoda shadows, a forbidden love, prevented by caste and honour. The colours of hearts divided, in exile, banished, or imprisoned, locked behind castle walls.
"Ssanyu" is Ugandan for "Joy". It is a name frequently given to girls. Len uses it to christen morning`s chorus, ancestors in a forgotten harmony. Mark Barrotts` "Sketches…" recast on an Outback drive. A scenery of wide open-spaces. Out of the city and into nature and history.
You can take a listen to selected tracks from Len Leise`s "Landscape Language E.P." over at the Aficionado Soundcloud page. The record should be in the shops any minute now. Next up from Aficionado is a 10″ from Mr. Nev Cottee.