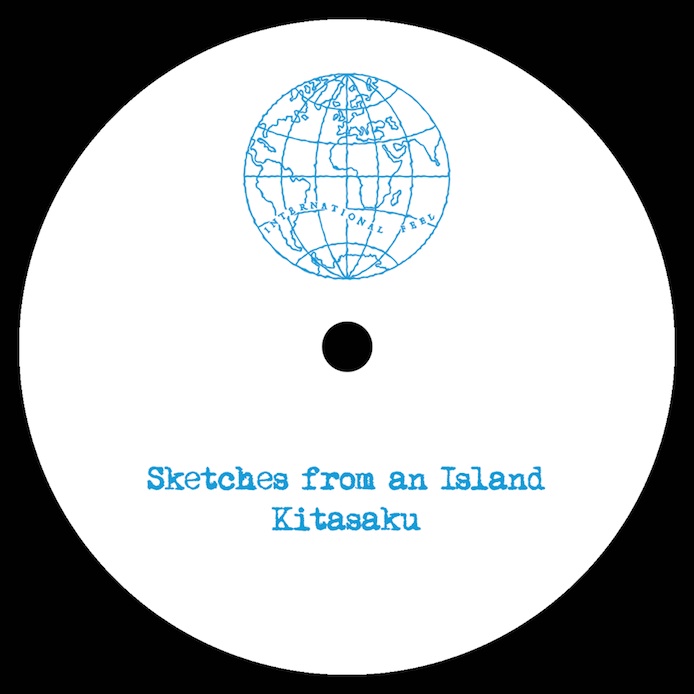 "Departures" is a solo piano piece, buzzed by the human traffic of what I assume is an airport lounge. A flight in preparation, from the cold to sunnier climes. Nils Frahms taking One week on Cuba. The gently cascading minimalism of "Kitasaku" is designed to describe the winter and the snows of its namesake, the town that surrounds the village where I live.
When the snow falls it falls as if in slow motion. Driving through it I can hear "Gassenhauer" from Carl Orff`s "Schulwerk". "Badlands" flames replaced by nature`s crystal symmetry. There is no denying its beauty. It paints everything clean. It seems to bring an innocence.
"Sometimes you can still catch me dancing in it."
And then the wheels lock, you skid down the remainder of a vaguely terrifying drop and spin the car 180 degrees. You do this once, and try to avoid doing a second time. After that it just becomes part of the school run.
Every morning out at first light, around 6:30 AM, shifting anywhere between 20 to 50cms of the stuff, digging the car out, while the dog tears about like a puppy in it and your youngest skips breakfast and puts on his salopettes to sledge down the tracks you`ve cleared. Trees freeze against silvered Magritte skies. This is how it is. Every season brings its own breathtaking splendour and challenges. We get snow here that usually starts in December and finally thaws in May. There`s a big holiday then. That`s when everyone takes off their studless winter tires. When we lived in the village at the bottom of Mount Asamayama, while we were still building our house up on his side, we had no car and I cycled everywhere with the little one on the back, and sometimes he would cry because his fingers were so cold. When we couldn`t use the bike I would carry him on my shoulders and we would marvel at the tremendous icicles that hung from the roofs and windowpanes we passed. "Dragon`s Teeth" we`d call them, and I would break them off for him to wave as enchanted swords. To be honest the local community is dependent on the snow. The weather brings tourists, skiers, snowboarders, and while it`s true that these visitors rarely move further than the large resorts, those resorts need more hands and the small business owners, waitresses and waiters, find essential second jobs en piste. But last February the snowfall was unprecedented. It was 10 PM Friday. All the kids were safe indoors and I was driving to the station to pick my wife up. In hindsight we were lucky that she managed to catch the shinkansen. Around 40 cm had already settled and it was still snowing heavily. No taxi would be able to reach us so I had no alternative. I didn`t take my preferred short cut as I suspected, being less travelled, that would be the worse, so I took the long way through the snakes pass that winds about the construction site rumoured to be Bill Gates` bunker, three stories underground and all. I don`t like to use this road as although there`s less of a gradient, if you slip there is only one way to go and that`s off the side of the mountain. I did reach the station, and my wife, who was drunk, following end-of-the-week after work drinks and half a bottle of red wine on the train, but I was pretty certain we wouldn`t make it back. I took the route that I thought would take us closest, with the shortest potential walk, to home. When the car refused a penultimate turn, I parked it, left my wife with the heater on, and walked about 20 minutes to the house, picked up a shovel, with the idea of getting the car out, and boots for my wife, who was in Tokyo heels (I was a novice then. Now spare boots and shovel are always in the trunk). When I got back to the car, my wife had reversed it maybe 100 yards into a snow drift, I`m not sure why, so boots it was. I hauled her suitcase containing a week`s worth of laundry up against my right ear and took her hand. I don`t think my wife had ever walked the area around our house before (despite us having a german shepherd. Don`t ask) so she was completely lost and pretty soon crying. I kept saying "It`s not far", and tried to encourage her by telling her that I had taught the dog a new trick (he sings along to a harmonica) that she had to see. When I went to bed I was figuring that I would retrieve the car in the morning.
When I woke up it was still snowing. It was at least chest high. I went back to bed. For the whole day. On Sunday it had stopped but I couldn`t open the front door. Once I dug off from the terrace and out of the back of the house to remedy this I was shocked. We were adrift, castaways in a sea of white. More than a metre of snow over everything. All consumed by its waves. I guess I should point out that I live in a pretty isolated spot, a 15 minute drive to the small village on a clear day. In the summer the population swells from 20, 000 to 200, 000 as people escape Tokyo`s humidity, and monied folk, the okane-mochi, open up their vacation houses, the bessou. But during the winter we only have one neighbour, Yakumaru-san who is in his eighties. First thing we did was make a path to Yakumaru-san, checked he had food and heating, and offered him over if he was out of sorts. My wife then got on the phone calling authorities. All major roads in and out of the village were closed (there were hundreds of people stuck in their cars) and the military were on their way. They would reach us by helicopter if necessary. We were told to wait (?), and we should see signs of assistance by the end of the day. Waiting and doing nothing didn`t sound very smart. A South London education has taught me that help and promises often don`t come through, so I spent two days digging a 1 km tunnel down from our house on the hill (very picturesque, perhaps not so practical) to the first flat. To begin with this was fun, a challenge. I had nothing better to do and it didn`t feel urgent. It did make an amazing toboggan run for the kids, a luge more like, but as I got further down the slope, the snow had begun to freeze, became harder to shift, and as the light began to fade on the second day, I began to worry, "What if I get to the bottom and the situation is no better?" Envisioning a "Planet Of The Apes" moment. Charlton Heston discovering the Statue Of Liberty half-buried on a beach. When I did reach the bottom, Liberty had indeed been sunk.
There had been no sign of the military, no helicopters. In fact several troops were killed in their vehicles as they braved the blocked highways. Rescuing the rescuers became a priority. We called again for more information, and were told that someone should be with us within a week. More snow was forecast for that night. I checked the food and heating. We had enough supplies and oil for maybe three days (it goes down to -20 here at sundown). I made the decision to move us out. We had an escape route and I decided we should use it while we could. My original plan was to walk the kids and my wife down, and then stay in the house with the dog, sit it out and keep an eye on our neighbour who would not be able to make such a walk, but my wife wanted to try to get back to the city and work. So I took the food and oil we had left over to Yakumaru-san, put essentials in a backpack and lead the party, clearing the rest of the way as we went. When we eventually hit the village I was horrified. I knew that we had been in trouble, but the village was fucked, destroyed, a post-apocalyptic Sci-Fi scene. The National Guard had started to clear the main streets, but where they had done so they had produced walls of snow, now ice, at least 2 metres high, through which passageways had been cut. It was like travelling a frozen maze, and you would have to back track, whenever someone approached from the opposite direction. We found temporary accommodation in a log-cabin, attached to a Yakki Nikku (Korean Barbecue) restaurant, which was closed but would open for us, since we had put my sister in there when she was over a few years before. Me, the boys, and the dog shared a one-room log cabin (they eventually gave us two cabins as the toilet froze solid in the first). My wife took a taxi and a train to the capital. When we had evacuated the house I`d naively thought that we were going to be able to eat out every night, but of course everywhere was shut. The only cooking equipment we had was a kettle. We lived on pot noodles. School re-opened on the Thursday and once I`d dropped the kids off, I went up towards our abandoned home. I bought a rucksack full of what food I could find from a convenience store, which I took to Yakumaru-san, picked up a shovel and began two more days of recovering the car.
By Saturday I was back in the house, split between there and the log cabin. By Sunday I had more oil and food. Large sections of the village were still inaccessible but the snow at the roadsides was being moved steadily by the truck-load. Single lane traffic was running. I drove like I never knew I could, and probably never would be able to do again. Reversing up glaciers. A team lead by the family that own the local sake shop, our closest point of civilization, had rescued Yakumaru-san by going around and down from the top of our peak. Eventually, I could drive the kids home.
Where we live, where it wasn`t being cleared since the roads are largely unused for most of the year, I did wonder if the snow would ever melt. This new landscape. I wondered what I had moved into, and if that summer`s holiday-makers would return to find their retreats permanently devoured, reclaimed by nature and the mountain. But it did melt. It took around a month for life to get back to normal. It was a state of emergency, and we were lucky that more people didn`t die. I did feel similar to how I felt post the Tohoku earthquake, like a soldier fixed on red alert. It took me a while to wind down, and you`d still need to bully me into talking about it. Only an expert storyteller could do so repeatedly without the experience at some stage appearing trivial. I no longer view the snow in the same way, though its romance isn`t quite forgotten. Whenever it starts I worry if it`s going to stop.
It`s snowing again now.
There`s been no promotion with this one, as far as I know, other than files mailed out to five lucky individuals. You can however, hear "Kitasaku" here, and I`ll be playing "Departures" on the radio on Saturday. Look out for a white 7″.