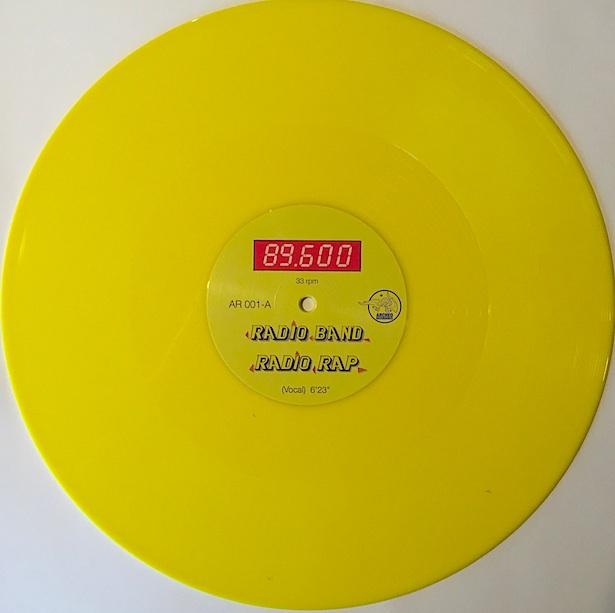 I knew nothing about this record until Balearic Mike compiled it for Claremont 56 on the "Originals" that he shared with Moonboots back in 2008. Such was my want back then (I ain`t so bad now. There are a lot of great records out there, you can`t have all of them), I immediately went looking for a copy and quickly discovered that it was rare and sought after, I am assuming, because it was a regular Ron Hardy play at Chicago`s Music Box. This wasn`t and isn`t a 25 Euro 12".
It is an Italo track that effortlessly paints scenes of carefree beaches and bikinis viewed through Ray-Bans in the same way as other "Balearic" crossovers, such as Bandaid`s "Tour In Italy" (also on that "Originals" compilation), Gary Low`s "Equador", and DJ Look`s "Capita". It was recorded in 1984 by a group of DJs from Florence`s local pirate station, Radio Fantasy, in response to the success of a single released by rival collective of Milan-based DJs, calling themselves A Band Of Jocks. Producer Danilo Ciarchi drafted his then 8 year old daughter, Valentina, into the Radio Band, and it is from Valentina that this re-issue has been licensed.
"I have been left with unforgettable memories, and a true sense of friendship. The people involved in this project, we all share one passion, music. My father made music the focus of his life and he would be so proud to see this. I was very young, I was only 8, but I can remember every single moment with the band. I remember the embarrassing dance practices, the emotion of my voice, our voice, whenever we performed in public, but above all, I remember the enthusiasm and warmth of every one of in the band towards me. Today, some of them are famous, others are no longer with us. For all this was their attempt to hit the big time in this difficult world. I hope that this re-issue will reach them and give them a moment of joy, to show them that we are still here, and we have the same heat and passion of 30 years ago! I love you, all of you!"
This should be in the shops on Monday.