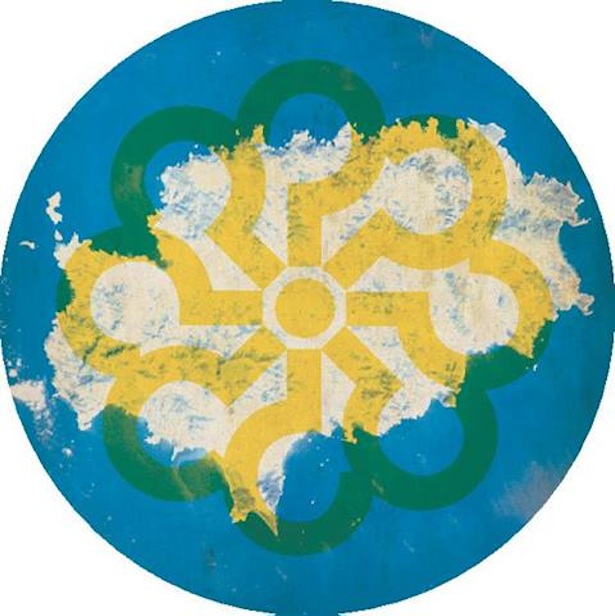 "Sunrise 87" ups the reverb on a familiar bass-line, transforms it into a fat acidic wobble. Reduces chicken scratch and slap to glimpses in the dark. A boisterous sax riff now flashes by like the lights from the windows of train rushing down a midnight-hued tunnel. A new lease of life for Enzo Avitabile`s "Black Out". This is an Acid House version of the Ibiza classic, rendered as if Martyn Young had got his hands on it way back then, and given it a "Yeke Yeke" makeover. "No Light" further vapourizes Enzo to a mere memory, riding an accelerated Sugarhill break. A past calling to the present. Joe`s Bakery drop the speed to a slow-mo Go-Go groove. Tilt`s "Arcade Funk" but slower. Trouble Funk off the dust and on the `ludes. That horn now blows a gentler Herb Alpert rotation, the bass-line now twisting Italo. Clive Steven`s Brainchild and "Mystery Man". A chant mutates the music into the Unknown Cases, then it falls off into Cosmic space. El Diablo`s Social Club finally filter out any last vestiges of Enzo, and deny rappers their delight, instead pitching down an old Farley & Heller track, the source and lick hardly even a ghost.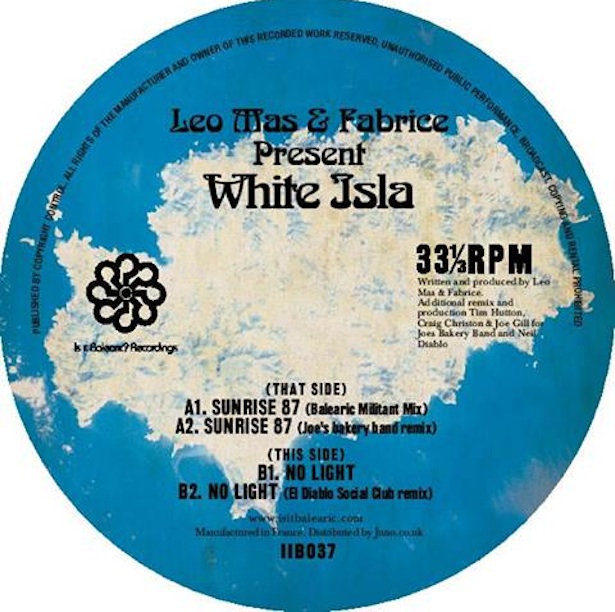 The original "Blackout" was purchased by Leo Mas & Alfredo Fiorito in Milan. In Italy it was already a hit, its cover illustrated by ill-fated young comics radical, Andrea Pazienza, but it was Leo & Alfredo who introduced it to Ibiza, the White Isla, via their residency at Amnesia. It`s a record that I own two copies of, for the fear of one getting lost or damaged. A record I couldn`t live without, and that still gets played regularly, whenever I chance a later set, or get high. It made the list of "Alfredo`s Greatest Hits" that were compiled by Trevor Fung, Pete Tong & Paul Oakenfold as "Balearic Beats: Volume One", creating a brand and selling a lifestyle. Terry Farley`s accompanying sleeve notes described hearing it on a dance-floor as being better than sex. "Black Out" still makes me want to dance. The machine`s snare wanna be handclaps snapping like karate chops in a strobe. I remember wearing a bandana. Being in on a secret.
White Isla are Leo Mas & Fabrice, and "Sunrise 87" should be in the shops now.