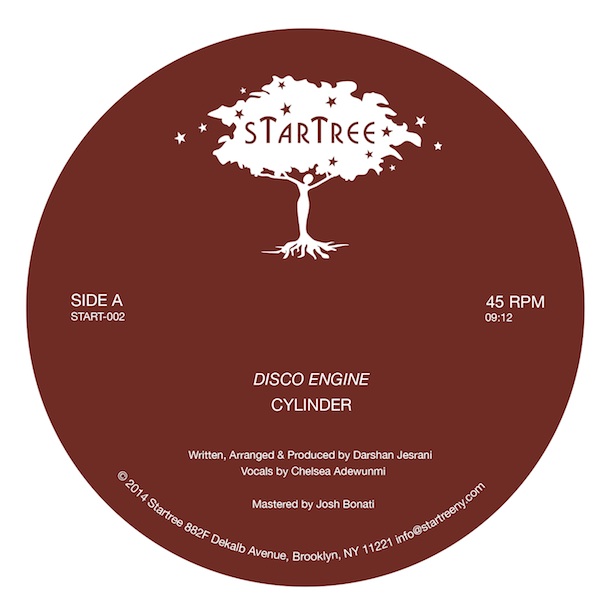 Cylinder is Darshan Jesrani, probably best known for partnering Morgan Geist in Metro Area, but who has also been throwing parties in NYC and recording, as Siren, with Dennis Kane. "Disco Engine" is a homage to the Pop dance foundations of the Techno that Ron Hardy helped to build. Derrick May & Kevin Saunderson in epiphany out on the Music Box floor as the break in Talk Talk`s "It`s My Life" (check at 3:15) played. Shep Pettibone working Madonna (check Mark E`s reinterpretation). Paris burning. Arthur Baker post-New Order. Vicious Pink`s "Cccant You See". William Orbit`s Guerrilla grooves, if they were remixed by Tony Humphries. Adrian Sherwood bringing his thunder to Andy Sojka`s Atmosfear and Rogue Cat tributes. Uncluttered, clean, tight and bouncing, with a bass-line like Larry Levan doing DJ H and "Firecracker" pitched synths.
The dub strips back the "Disco me to ecstasy" lyric and percolates the rhythm. The vocal now small intimacies that colour dark corners.The kind of coin that you keep hidden. Treasure when all else is spent.
It`s hard to imagine but at one point, maybe around 1989 / 1990, a record like this could have made it into the UK charts, and be up there lip-syncing and hammering unplugged-in keys alongside Krush and Stakker on Top Of The Pops.