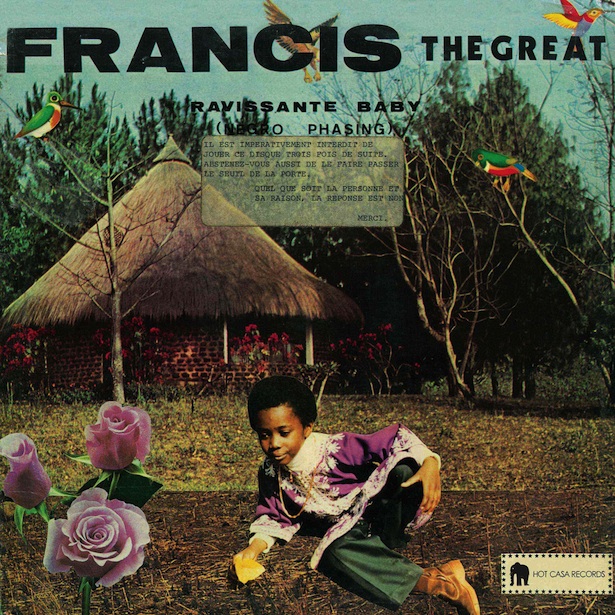 The seven-year old Francis "The Great" Mbarga backed by top session players from France and Cameroon on a LP that changes hands for four figure numbers, now re-issued on Hot Casa. I guess everyone is after "Look Up In The Sky", with its hypnotic locked Funk groove, driven by blasts of brass and detailed by crazy Moog, but I kinda like the A-side. "Ravissante Baby"; infectious, uptempo, smile-inducing, sunshine Hi-life, that reminds me of accidently tuning into Andy Kershaw when I was looking for John Peel. Harmonies like the Lijadu sisters, and what sounds like somebody increasingly more excitedly blowing a tuba in the background.
You can buy directly from Hot Casa here.
Big thank you to Music For Dreams` Kenneth Bager for the heads up. Kenneth used "Look Up In The Sky" a little while ago on his DJ History mystery mix (I didn`t ask him how much he paid for it).