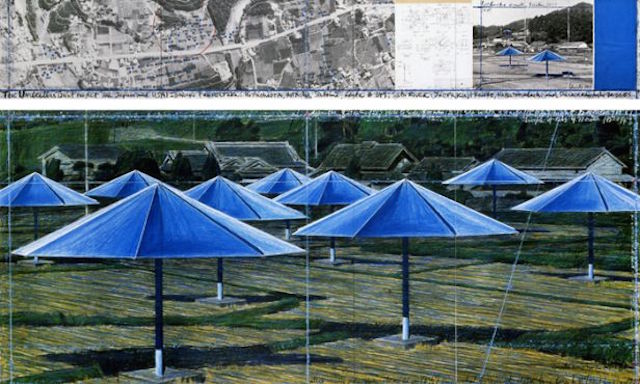 I picked up a postcard of "The Umbrellas" in local museum, but it might not be the best example of Christo Yavachev & Jeanne-Claude Denat de Guillebon`s work since it resulted in the deaths of two people (one person was killed when an umbrella was toppled by high winds and another when the structures where subsequently dismantled).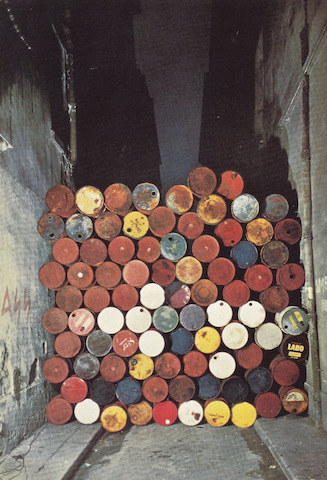 Christo was born in Bulgaria and studied Art in Prague, before escaping to Austria in 1957, hidden on a goods train. He headed to Vienna and then to Paris, where he survived by painting portraits, and where he met Moroccan-born Jeanne-Claude. In 1961, they created their first piece, "Rideau de Fer (Iron Curtain)", in which they built a barricade of oil drums across Rue Visconti, as a comment on the Berlin Wall. The notoriety that this brought the couple took them to the States. The aim of their art is to create new ways of seeing familiar landscapes, and each project in turn moves to a grander scale:
A 400m long curtain was stretched across Rifle Gap in the Rocky Mountains; "Running Fence" put a 5.5m high, 40km length of fabric through California`s Sonoma and Marin Counties; eleven islands in Miami`s Biscayne Bay were trimmed with 603, 850m2 of pink polypropylene; the aforementioned "Umbrellas", 6m in height and 8.66m in diameter, simultaneously covered Ibaraki and California. They wrapped the Pont-Neuf. They wrapped the Reichstag. They built a colonnade of gates in Central Park. Each exercise taking years of planning and legal wrangling, costing tens of millions of dollars, employing hundreds of people, and only existing for a maximum of a few weeks. The works are self-financed and paid for through the sale of preparatory drawings and collage. Christo has said:
"I think it takes much greater courage to create things to be gone than to create things that will remain."
While short-lived, the pieces have been photographed by Wolfgang Volz and the subject of Oscar-nominated documentaries by Albert & David Maysles.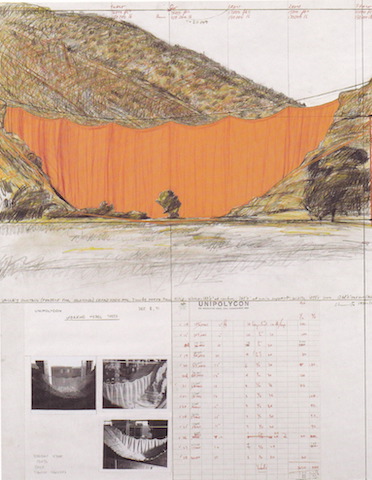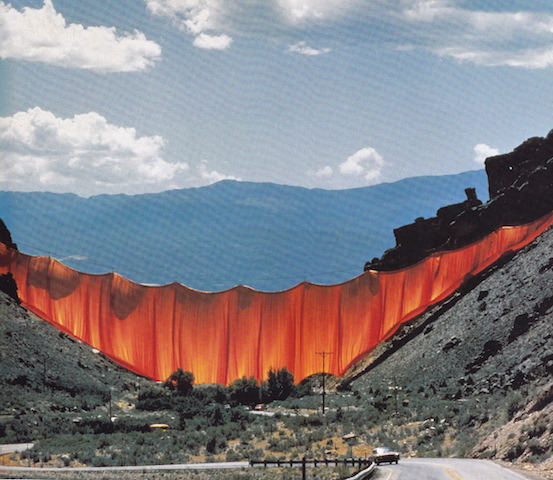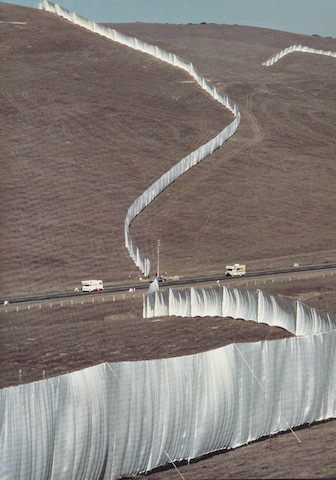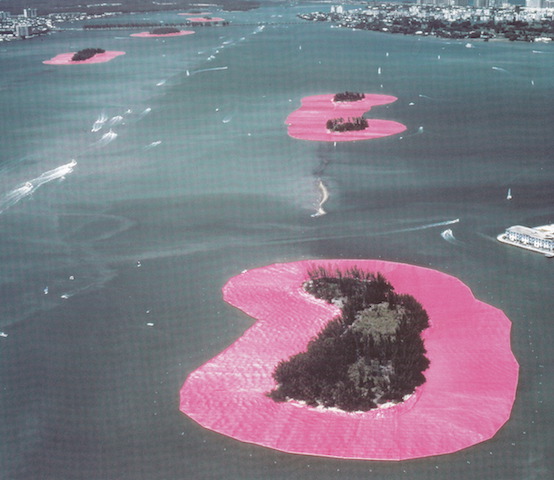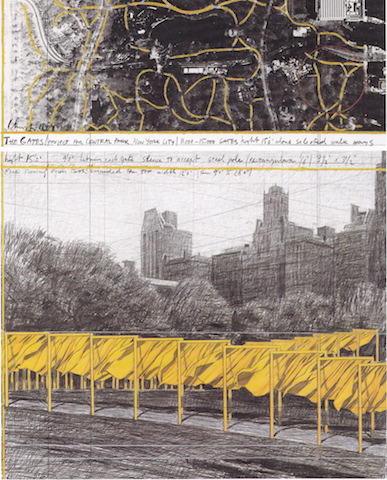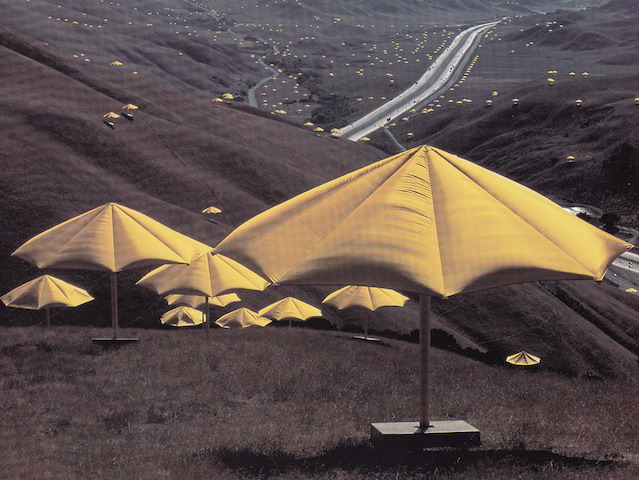 Jeanne-Claude passed away in 2009 but the completion of a project that will suspend 10.8km of reflective panels above the Arkansas River is due this summer, while a "Mastaba", an "Eternal House", a predecessor of the pyramid, constructed from 400, 000 oil barrels is planned as the only "permanent" Christo & Jeanne-Claude artwork, in Al Gharbia, 160km from Abu Dhabi.