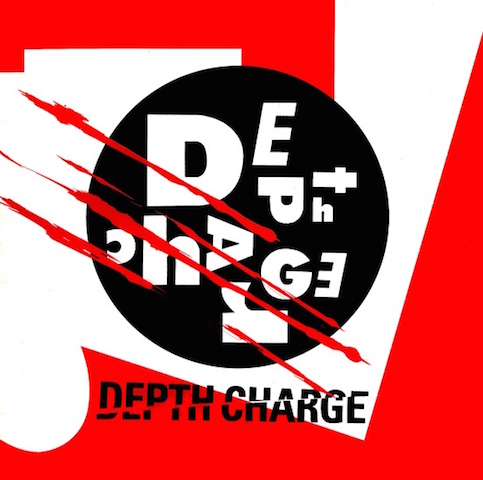 The mighty J. Saul Kane and a record that didn`t sound like anything else in 1989, and still doesn`t sound like anything else now. Sampled Kung Fu dialogue, sonar blips, and monstrous Dub bass that betrays a youth spent listening to Augustus Pablo (the use of dialogue was itself inspired by Lee "Scratch" Perry). The disembodied dreads of a Tony McDermott-illustrated Scientist LP issue Old Testament warnings over break-beats augmented by fists of fury (a good few years before the Wu Tang Clan), and strange sped-up chip monks ask, "Does she love you?" like a bad Rave flashback. The record was famously played at 45 RPM by Hardcore DJs, which is ironic since Kane had made it as a reaction against the rising BPMs in London`s clubs.
"Depth Charge" was released on Vinyl Solution, the label run out of the shop Intoxica on Portobello Road. I couldn`t afford to buy much from there, but it was a great place to look around. Full of old Martin Denny albums and racks and racks of soundtracks, it was the first place that I ever saw a Sun Ra record, and still might be the only place I`ve seen those records in their original pressings.
Kane`s obsession with Martial Arts film and underground Asian cinema resulted in the distribution company, Made In Hong Kong, which introduced me to the art of the "Mexican Standoff" and John Woo`s "The Killer" and "A Better Tomorrow II".