A quick round up of stuff that`s in the shops now. In keeping with the inclusive spirit of the Balearics of old, where the musical backdrop needed to entertain a cosmopolitan crowd, we`ll travel the world in ten tracks or so.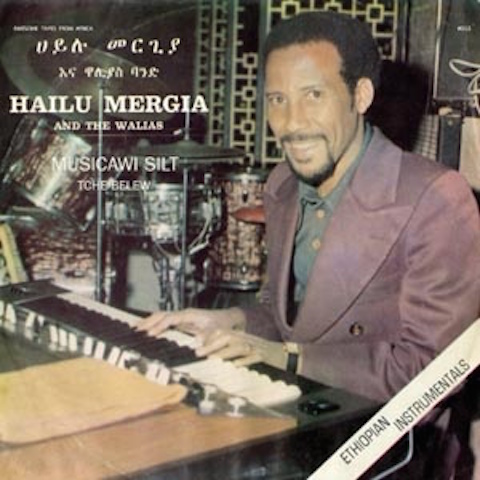 Since it began in Africa that`s where I`ll start. Awesome Tapes From Africa have released two sides of seminal Ethiopian Jazz from Hailu Mergia & The Walias on a limited 7.
I first heard this tune when it was covered by The Daktaris on an LP that I bought for their James Brown payback.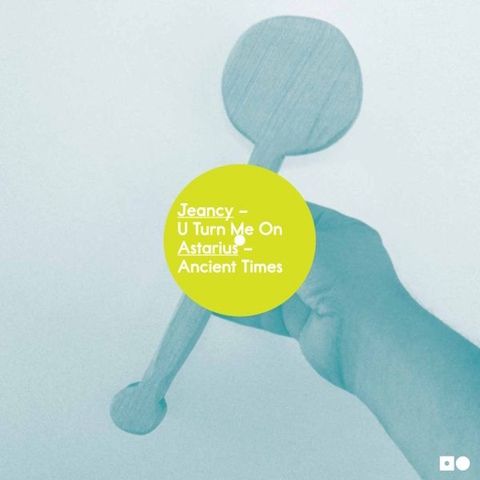 Staying in Africa, well kinda, `cos this artist is most definitely here to go, is Astarius Miraculi. Upon his post-green card return to Japan, after a ten year hiatus, at his highly (understatement) anticipated gig at Tokyo`s club Eleven, DJ Harvey opened his set with this rap from Reiki ascension ambassador Astarius. Now issued on vinyl for the first time by Invisible City Editions. Squeegee that third eye.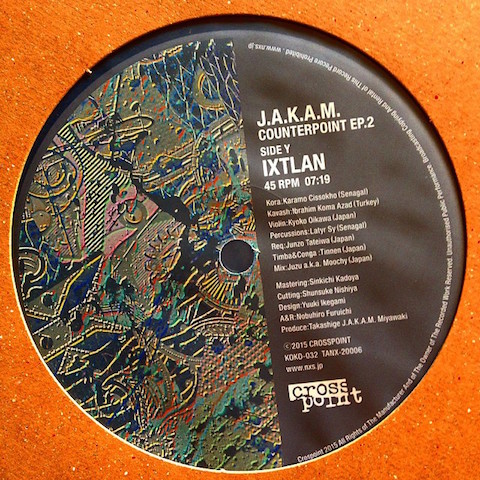 This one is next, since while not strictly African, it`s centred on the kora playing of Karamo Cissokho from Senegal. Japanese producer Juzu AKA Moochy (J.A.K.A.M.) has been on a mission for at least as long as I`ve been in Japan. A mission to mix traditional musics with modern, with the aim preserving a shared heritage. His label Crosspoint will release one single each month throughout 2015, and on the most recent record players include those from Japan, Brasil, Cuba, Australia, Egypt, Vietnam, Turkey and the aforementioned Senegal. Any fusion that works around the kora is gonna recall Toumani Diabate and the Ketama "Songhai" collaboration and this is no exception. "Ixtlan" adds soaring Romany violin, so you can throw in Sugar Cane Harris, Alfredo De Fe La sharing a souk with Future Nuggets as a further reference, while "Pray" could be an extension of Bill Laswell and Herbie Hancock`s (Balearic) classic Mandingo project.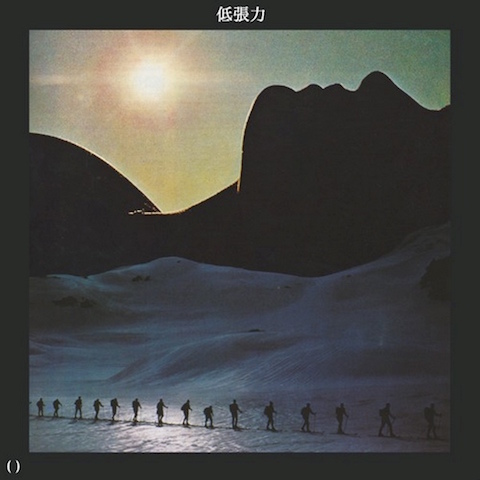 While we`re in Japan, the music of Soichi Terada has to be mentioned. Currently undergoing a revival, I think there have been three re-issues in the last month on Hhatri, Rush Hour and Utopia. Terada-san probably most famous for "Sunshower", which got a remix from Larry Levan (one of the bootlegs I have of this begins with a answer-phone message from Levan, cursing Terada over the key used on the track). The Utopia 12 takes his maybe most sought after co-production, with Manabu Nagayama (if not the most sought after, then certainly the most expensive), "Low Tension", from the 1991 "Le Ronde" E.P. and also adds a nice Levan-inspired update.
Japan sometimes seems a long fucking way from anywhere, and geography`s never been my strong point, so with choices of Turkey, Poland, and Estonia, I`m gonna go for Turkey next.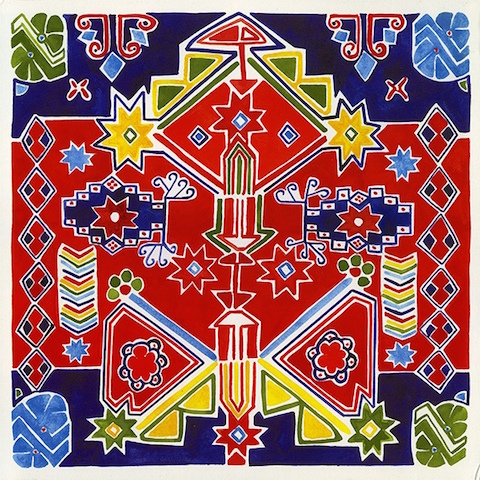 "Kime Ne" is an improvisation from Insanlar (Alican Tezer, Baris K, Cem Yildiz, Hogir). Initially issued in 2013 on their own Aboov Plak label, the 23 / 24 minute piece has now been picked up by Honest John`s (who also commissioned a couple of Villalobos versions). The strings of an oud distort and bleed into the space that surrounds an electronic throb. Male harmonies construct lyrics based on the 16th and 17th century poems of Kul Nesimi and Pir Sultan Abdal. "Kime Ne" translates as "what's it got to do with you", "Insanlar" as "the human beings". Sufism`s call for humility and tolerance rides a cinematic melancholy mediation. A meditation through movement that begins to turn slowly on a lysergic undertow, to move its feet, snap its fingers, to carry the weight, but celebrate the moment all the same. Celebrate the moment as it returns to the ever repeating infinite. A smile on its lips, sharp knowing gleam in its eye. A love from outer space landed in a Middle Eastern walled city.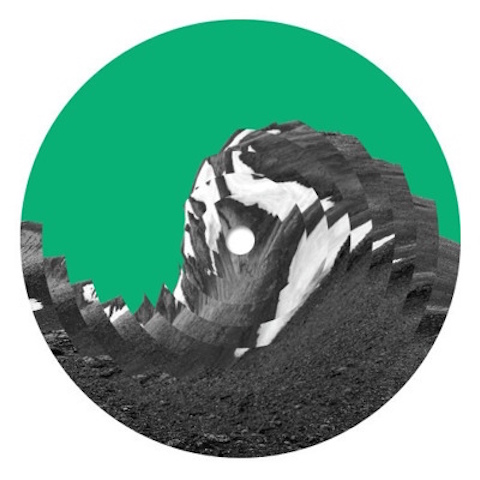 From Turkey it`s got to be Poland, and Selvy`s new record is the third on Transatlantyk, a label with Very Polish Cut Out connections, dedicated to new music. The first E.P. was produced by Naptha last September, then there was The Phantom in January (who has also made some nice contributions to Emotional Response`s forthcoming Schleissen series). Selvy`s 12, particularly the track "Catamaran" would go well with Telephones` "Blaff" or the Telephones / Jose Padilla collaboration "Day One" (due any minute now on International Feel). Percussive House with a skanking bassline, "Life Is Just A Ballgame" bongos punctuated by blasts of car horns, like a Rio street party about to begin.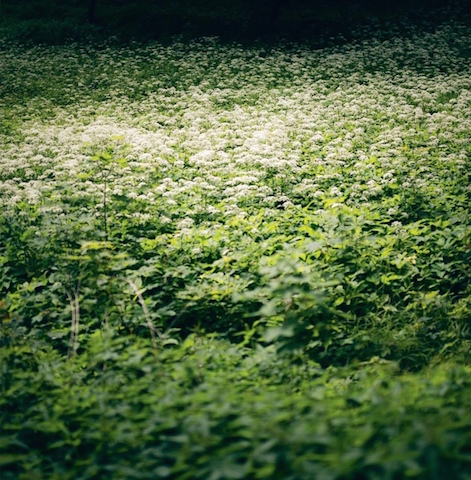 From Poland it ain`t far to Estonia and the sunrise Fusion of Jaak Jürisson. Tallinn-based label Frotee`s search for "the Balearic Beat of the Baltics" has uncovered these 1990 recordings that pit fretless bass against Japanese `80s soundtracks, Jukka Tolonen guitar virtuosity, and Kazumi Watanabe Tokyo boogie as Gabriel Yared-scored lovers share chili con carne and watch light play on the Mediterranean of Javier Bergia & Joan Bibiloni.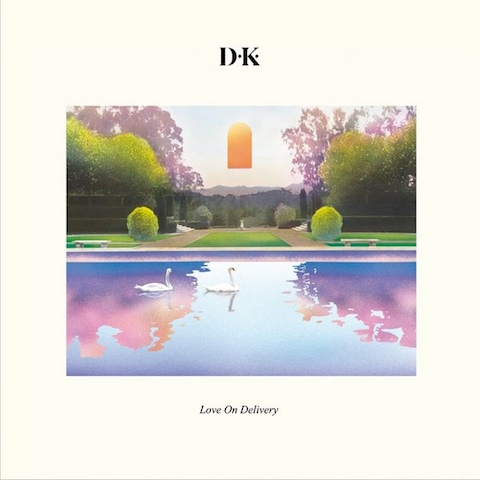 From Estonia it's a trans-European express to France and Antinote. To be honest the label`s French but I`m only assuming that D.K. is. "Love On Delivery" is the analogue Lo-fi Indie Soul of Moon B on Going Good and Uku Kuut on PPU. While "The Softest Place" sounds like Andras Fox, "Marimba Theme" has Simoncino converting the Art Of Noise into loved-up Italian House. Ambient paradises and sexy saxapellas.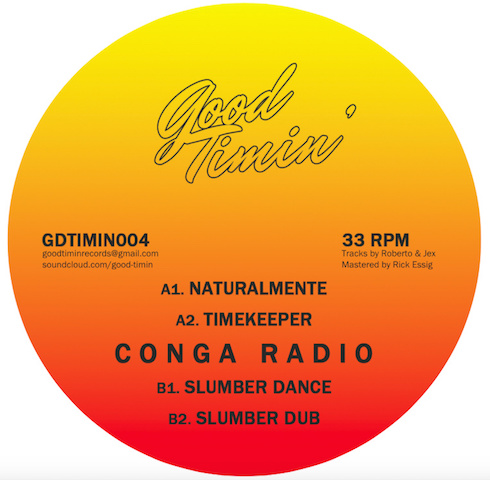 Canada & Toronto might not be so close to France, but musically D.K. and Conga Radio, on Jex Opolis` Good Timin`, are related, more than somewhat (copyright D. Runyan). "Naturalmente" shares the Indie-Soul inspirations of PPU, but is more Sasac, Omega Supreme. The rough edges smoothed away. "Timekeeper" increases the tempo and reveals itself to be the kind of `80s Proto-House treasure that is usually hidden in Mark Seven`s box, awaiting the next Parkway Mastermix. "Slumber Dance" toughens the drums, turns out the lights, strips off and starts dancing a little more flamboyantly. The Dub adds a choppy rhythm, gets comfortable in Rheji Burrell`s apartment and rifles through his filing cabinet. Nu Groove Jazz, like last year`s "DZE" lifted way out of the ordinary by solos executed by someone who can actually play.
Jex told me he likes to party in Detroit, so the birthplace of Techno in Michigan is our final destination.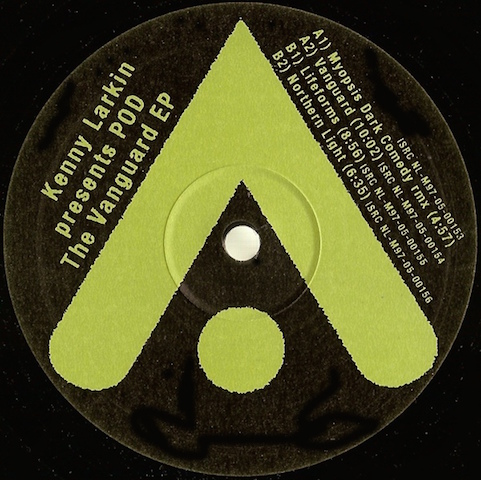 Rush Hour have re-issued a couple of classic E.P.s produced by Kenny Larkin, under his Pod alias. Personal favourites of Kenny`s work are the "Yennek" 12, both "Serena X" & "Emperical Reality" and Dark Comedy`s "Corbomite Maneuver E.P.", which takes its title from an episode of Stark Trek (Leonard Nimoy RIP)(the "corbomite maneuver" is a bluff where you convince your adversary that you have to ability to match and return any strike they can muster), and that I bought from a young Moonboots in Eastern Bloc. This is lovely: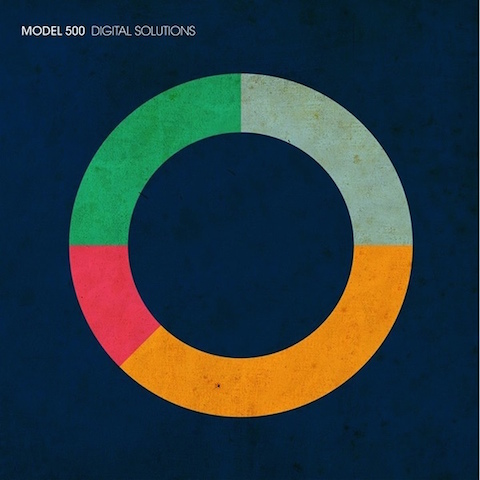 Rush Hour are also handling the distribution of Belleville Three Techno originator Juan Atkins` Metroplex label and the new Model 500 (currently Atkins and Underground Resistance`s Mike Banks) LP, "Digital Solutions". I`ve only heard the two promo tracks to date but this can stand alongside anything he`s done. From Ethiopia to a nightdrive thru Babylon: Time, Space, Transmat. From 1977 to standing in tomorrow.