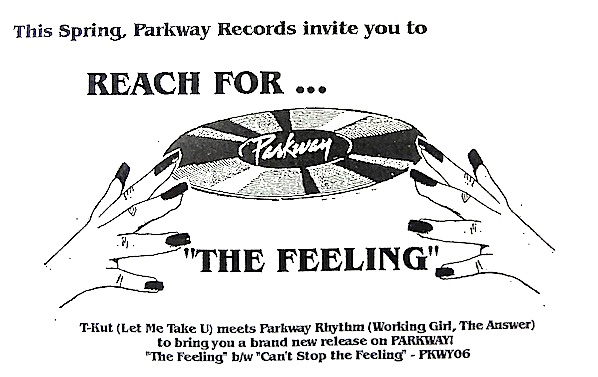 Starting out in PPU territory, T-Kut`s "Can`t Stop The Feeling" has Mtume`s "Juicy Fruit" sparse Electro Soul, its pitched-up Linndrum LM-1 rimshots colliding like busy bubbles in a glass of champagne, hijacked by Man Parrish`s "Hip Hop Be Bop" and a Fashion slap bass line. It`ll work nicely with a couple of recent re-issues: Carl & Carol Jacobs` "Robot Jam" on Emotional Rescue and the Moodymann-endorsed "That`s The Game" by Wet.
The Parkway Rhythm "Mastermix" stirs in Dennis Edwards, Jeffery Osbourne, Larry Levan and Fonda Rae. Red Greg Carmichael, Patrick Adams, and Bruce Forest at Better Days. David Cole jamming those keys.
PWR`s "FM" version sounds like a track from the excellent Soft Rocks / Kinfolk Test Pressing mix we posted last year, Blue Moderne`s "Through The Night", a tune that was not surprisingly a Mark Seven tip. If Def Mix had polished Nu Shooz, turned shiny Pop thoughtful, reflective, symphonic.