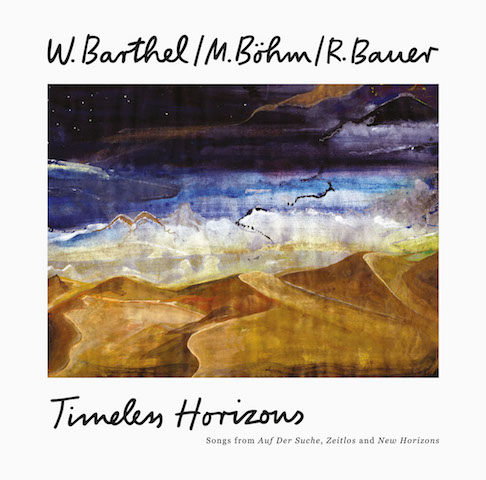 The Growing Bin is set to release a compilation selected from three privately pressed LPs by the collective of Wolfgang Barthel, Matthias Böhm & Reinhold Bauer. Growing Bin`s Basso himself says that the music is difficult to describe, and he wisely keeps his efforts to a "simple" "oriental Folk, percussive Rock and meditative Blues". Put very very basically it`s acoustic guitar-led but that doesn`t really tell you anything at all.
"Tamam" goes dancing with dervishes, racing with devils, in Marrakech, Burroughs` old Tangiers. "Through Desert Plains" is the Vanguard and ECM of Oregon and Stephan Micus, traveling Laswell & Skopelitis` "Lost Roads". Bröselmashine`s "Nossa Bova". "Anamur" pops peyote buttons at Lula Cortes campfire. "Wellenriter" mixes the Windham Hill heavy mental of Michael Hedges with the mediations of Siegfried Schwab. "Ruhe Vor Dem Sturm" has Robbie Basho moving up a`ways. "Drift Away / Into The Storm" recalls Batsumi`s African Jazz / Rock. "Interrail" waves its Eurorover (old man) and rolls right through San Domingo (old woman)(Rik Mayall RIP) chasing castanets and Flamenco flourishes. "New Horizons" moves between the Middle East and a Texas / Mexico border, with CSN and Ivan Lins on harmonies and arrangements while Neil Young throws arcs of his rusty Blues noise. "Another Rainy Day" conjures some of Woo`s "Magic In The Dark".
"Timeless Horizons" is available to pre-order here.