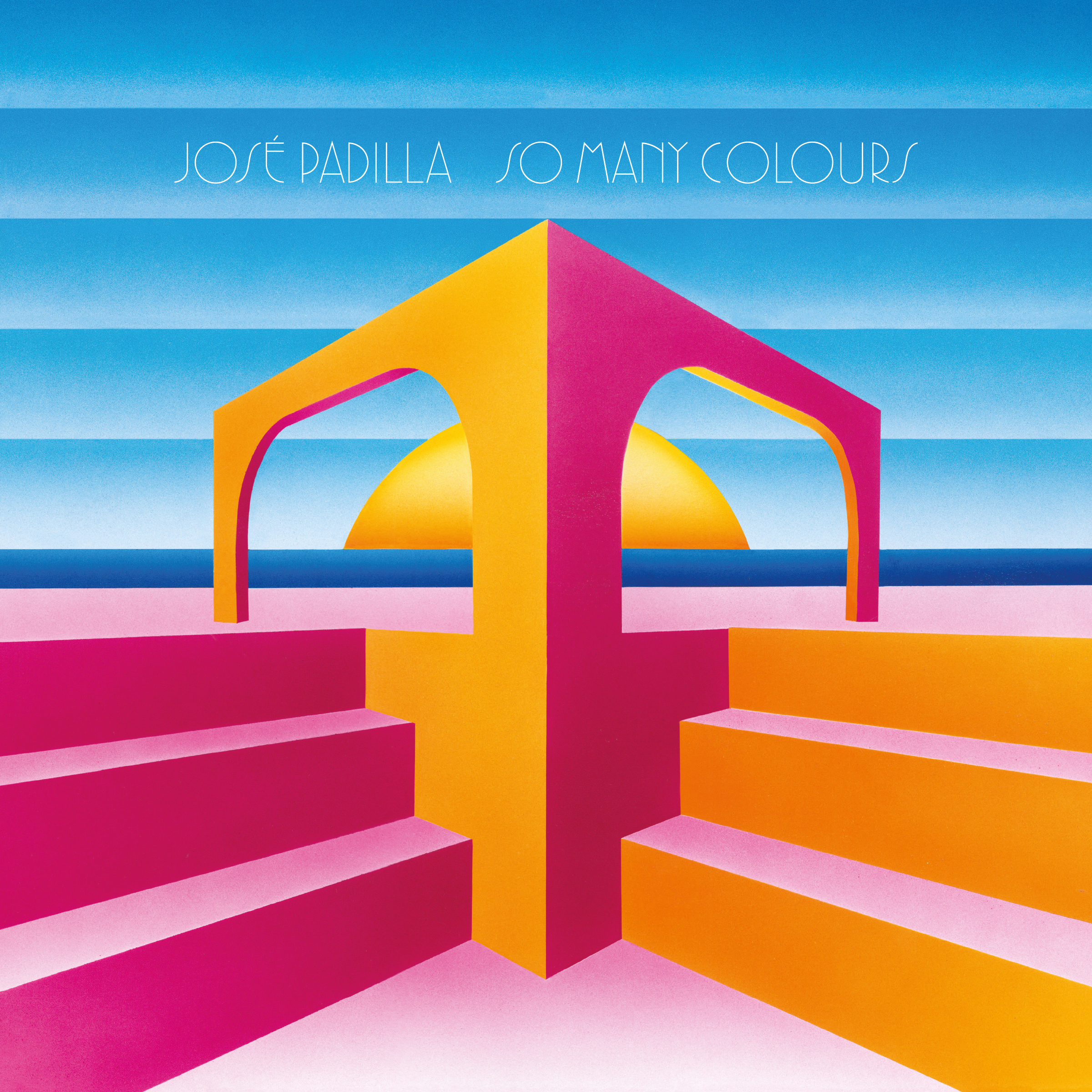 So many colours, a hue for near everyone (forget about darkness or grey). This no mean feat (and of course no accident) given that one bod`s Balearic can be another`s poison. I`ll be honest, when International Feel first sent me files, on a quick skim, only a couple of tracks, apart from the undeniably great single, "Day One", really jumped out (but don`t forget I`m an old fucker and a snob). However with the luxury of many repeated plays I have to say that the album is amazingly well produced throughout (again no accident). We know the artists working alongside Jose here: Mark Barrott, Jan Schulte, Tornado Wallace, Telephones, but I`m not privy to who did what. Where possible I`ll hazard a guess, however this was not as easy as I thought it would be since Mr. Barrott is not a lemon and no doubt was taking notes when these three rising sons visited his studio.
On the faster / Housier side of things you get the aforementioned future classic, one of the Telephones collaborations, "Day One", which takes its cues from Derrick May`s remixes of "Sueno Latino", bells ringing out like birds` chatter, their peal like song, over a half speed bass-line. "Whistle Dance" again looks to a shiny metallic Detroit, one of Retroactive, "Salsa Life", R-Tyme, and "Forever Monna". Reflecting sunlight. You`ll need to pack your shades. "Blitz Magic" uses the old trick of sampling a New Age self-help mystic, shaking a rainstick with Young American Primitive and sending me tearing down a Pacific coastal highway, to Sentrall, top down, rays of light strobing like Brion Gysin`s dream machine.
Of the mid-tempo pieces "Afrikosa" can only be Jan Schulte, in a jungle groove. Dancing, summoning the spirits of Daniele Baldelli`s earlier productions, "Wawa Kossa", "Caccia Grossa" and the Dubtribe Soundsytem`s "Equitoreal". "On The Road" is also pumping Cosmic, chugging along on a real train, past landscapes of tangerine dreams. Risky business and innovative communications, it might be formulaic but this is another one of "So Many Colours" highlights for me. Not quite Richard Wahnfried / Klaus Schulze`s "Druck" at the Disco, but nearly. If I were forced to put a name to the co-producer the Kosmische would push me towards Tornado Wallace.
For the slower gear "Maybe The Sunset" uses detail from Apiento`s "ESP" to create an electric Amazon waking. Dub bass kicks in, and a brief hook borrowed from "Icarus", while a hip bikini-clad diva recites the sultry beatnik poetry of Smoke City and A Man Called Adam. Plays tongue Kung Fu with The Sandals. "Mojame" keeps that Smoke City, Brazilian vibe. A lazy afternoon after the night before, a beer and Bahia blue in a beach bar on San Trixna. "Aixo Es Miel" is the last of my favourites, and the first piece that I latched onto (and played on the radio). Sounding like an out take from Adrian Sherwood`s "Survival & Resistance" (that`s got to be a big compliment), it`s The Grid subjected to zero gravity on Creation Rebel`s "Starship Africa" with Jonny Nash in orbit on guitar.
The only concession to straight, (b)all(s) out, "ambience" is the closing "Remember Me", which might be a vain hope in the grand scheme of things but has Jack Nitzsche`s "Starman" ascending, wishing on Ulrich Schnauss` comets tails, carried towards the heavens by strings lifted from a Bjork record.
Employing different producers and a range of tempos means that "So Many Colours" is an album that "ordinary" folk can put on and leave on, rather than a collection just for cherry-picking "professionals". It will be this summer`s soundtrack. It`s gonna be unavoidable.
Jose Padilla`s "So Many Colours" will be in all good record shops tomorrow.