It's midnight at the Doa Doa music festival in Jinja, Uganda and I'm listening to a Burundian rock power trio doing their best Rush impersonation. Surely this isn't the heralded East African musical renaissance? But it's the next act that I, and many others, have come to see. An imposing figure comes on stage with his Nyatiti (a traditional proto guitar), his presence an immediate contrast with what's gone before. This is Makadem, known as the Fela Kuti of Kenya. To the side of the stage is the animated figure of Esa, the South African producer, behind a bank of electronics. Giovanni, a multi-instrumentalist from Uganda, joins them backed by percussionist and bass player and the night takes off. Indigenous music with a house groove, both sounds familiar in their own way but combining to create something fresh.

This fusion is the result of Santuri Safari, a network of East African DJs, musicians and producers who are reinvigorating the region's sound. Santuri is the brainchild of David Tinning, a British DJ, and Gregg Tendwa, a Kenyan DJ and cultural activist. David used to work for Native Instruments in Berlin and moved to Dar es Salaam to work on a project digitising Tanzanian traditional music from decaying reel to reel tapes to preserve it. "When I arrived in Tanzania I realised that young people were not interested in listening to the region's amazing musical legacy. There is a huge cultural disconnect between the youth and elders. What we try and do through Santuri is to record and present the region's music in a more contemporary way."
East African music is under-exposed internationally compared to music from other parts of the continent. "William Onyeabor blew up last year and there's been a long interest in Fela, Afrobeat and Highlife but it's time to dig a bit deeper than the West African funk sound", says David. "East African music is normally more melodic and guitar-based. It's the next hot spot." "A lot of the African music that's been getting attention in Europe is from the 70s and 80s", adds Esa, "but in South Africa you're now seeing new artists coming through like Spoek Mathambo and Black Coffee. We want to do that in East Africa."
There's been a rise in Afro-influenced music in Europe over the last couple of years with some great releases by the likes of Auntie Flo, JD Twitch, Clap Clap, Midland, Romare and Daphni. "Santuri aims to bridge this scene with what's going on in Africa itself, pulling European DJs into the roots of African music and getting them involved right at the point of creation rather than just using an old sample", says David.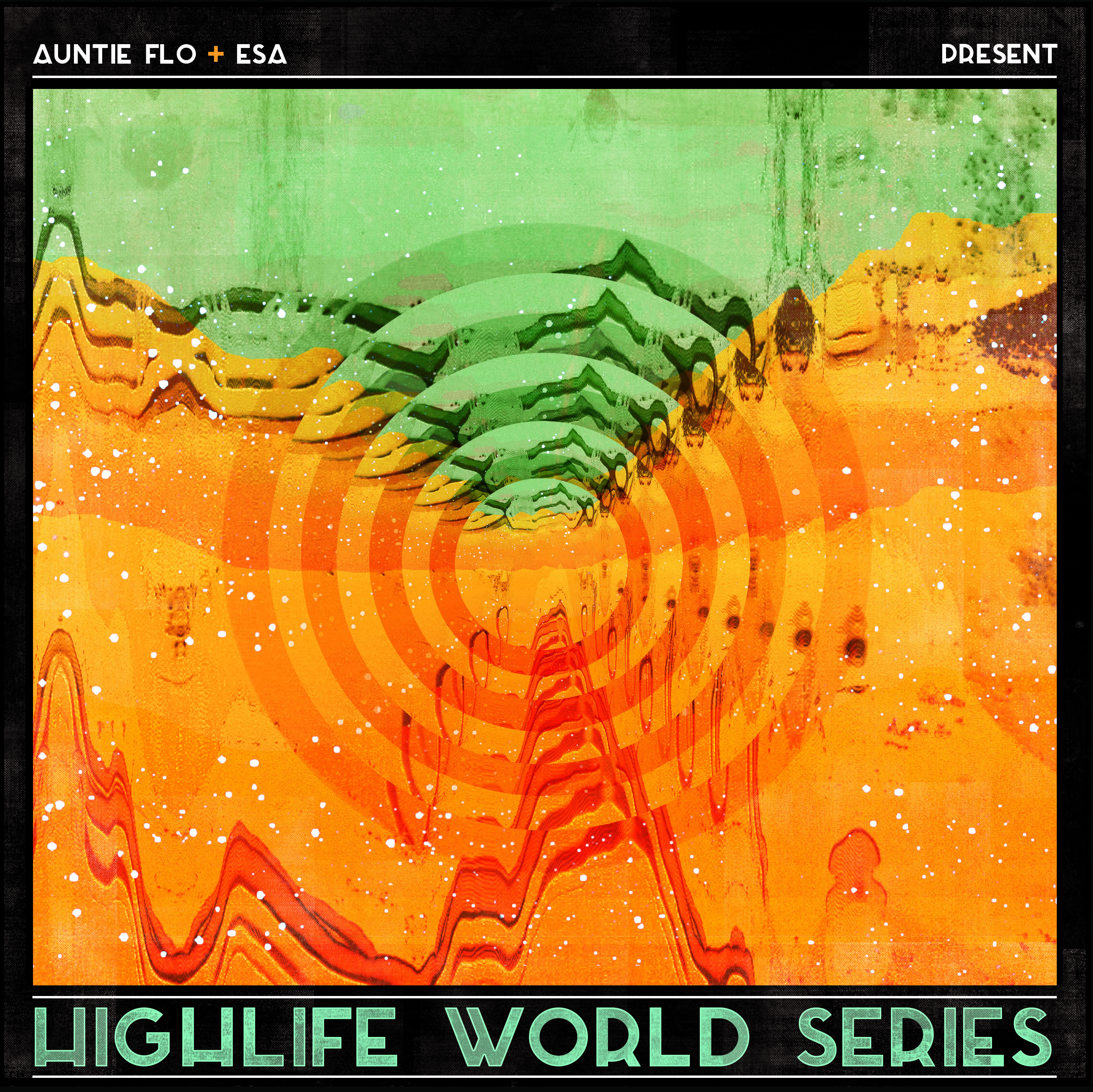 Esa is in many ways the embodiment of this bridge. Born in Cape Town, he grew up in South Africa in the late 80s with house music around him. "My Dad was a DJ and played a lot of music in our community. He used to have these parties and I remember him getting imports from the US of Chicago and Detroit house." Esa moved to the UK in 2004 and started playing live African percussion with DJs in clubs. "Then when I moved to Glasgow in 2007 I got involved in the Sub Club and became more a straight house DJ." Meeting Brian de Souza (Auntie Flo) was a turning point. "He asked me to play percussion on an album and I saw his idea of fusing sounds and it really inspired me."
Esa came across Santuri Safari at last year's Doa Doa festival. "I was doing a talk on fusing technology with live music, and I went downstairs afterwards and came across this studio filled with musicians and producers. I remember thinking 'Nobody told me about this!'" he laughs. I just started playing this melody on a keyboard on top of this guy's bassline and it went off from there."
Santuri partners with music festivals across East Africa, setting up pop-up studios, and recording local talent. "Sam Jones from Sound Thread builds the studios and we've proved you can get great recordings from fairly minimal set ups", says David. "It is really empowering for local musicians who often couldn't afford a session in a professional studio. And because everyone is in that festival vibe, you get this really fun and creative atmosphere." Tony Nwachukwu from CDR has also been involved, giving production classes to local producers.
David asked Esa to come and work in the studio at the Rift Valley Festival in Kenya last year and the fruits of this recording are released on Esa and Auntie Flo's Highlife label this week. Esa recalls, "It was one of those weekends when things just clicked. I was working with this Kenyan engineer Ambrose who I called Mr Fingers because he really gets it. We recorded two tracks in afternoon sessions with Makadem and this young Kenyan band Sarabi and then played them live on the Saturday night with a stage full of percussionists and the crowd went crazy."
Santuri means vinyl in Swahili so it's fitting that these tracks are now getting a 12" release. This is the second in the Highlife World Series, after Cuba in March and to be followed by another Santuri Safari collaboration of tracks recorded in Uganda in June. The Ugandan tracks are built on a recording of a traditional Gabaire xylophone which takes seven or eight people to play it and has an amazing sound. The tracks will be released free digitally in Africa on a creative commons licence to make them accessible to local DJs.
The next step is to take these collaborations live. Santuri put together a band including Esa and Ambrose who played with Mim Suleiman at the Sauti za Basura festival in her native Zanzibar in February. Mim's Tanzanian Dub Disco recordings with Maurice Fulton were one of the original inspirations for Santuri Safari. Everyone who was lucky enough to be in the setting of the Old Fort in Stone Town to witness this homecoming concert said it was something special. You can watch a short film of the preparation and performance below.
Then this summer Esa, Makadem and Giovanni are doing some live dates in the UK which are certainly not to be missed, including playing the Walthamstow Garden Party organised by the Barbican in London. Sarabi are also touring Europe this summer including appearances at the Africa Oye Festival in Liverpool and Roskilde in Denmark.
So the safari (journey in Swahili) continues. Santuri were unsure at first how local musicians would feel about their traditional styles being sampled and remixed, but they have embraced it. As one of the Ugandan xylophone players put it: "In 2002 this xylophone had 15 keys, now it has 21, this is all part of our evolution."
The Highlife World Series: Kenya 12" is out this week. You can listen to clips here. You can find out more about Santuri Safari at www.santurisafari.org. If you are interested, get in touch as they are always looking for new collaborations with DJs and producers.