Caught By The River is a website brought to you by the Heavenly Records gang – a lovely lot of London label folk headed up by legendary press man Jeff Barrett. I get the feeling Caught By The River came about when Jeff and his lot got a bit bored of putting out records so started doing something else based on their other interests – fishing and nature etc – and through doing what they really wanted came back round to finding their love of releasing great music again. So basically they bolted on another bit to Heavenly and thats Caught By The River. I just made that all up but I reckon its true.
Anyway, they do these magazines called 'An Antidote To Indifference' that all have different subjects and the current one is all about records and is edited by our new favourite writer Richard King (check his recent 'Original Records' book on Faber & Faber).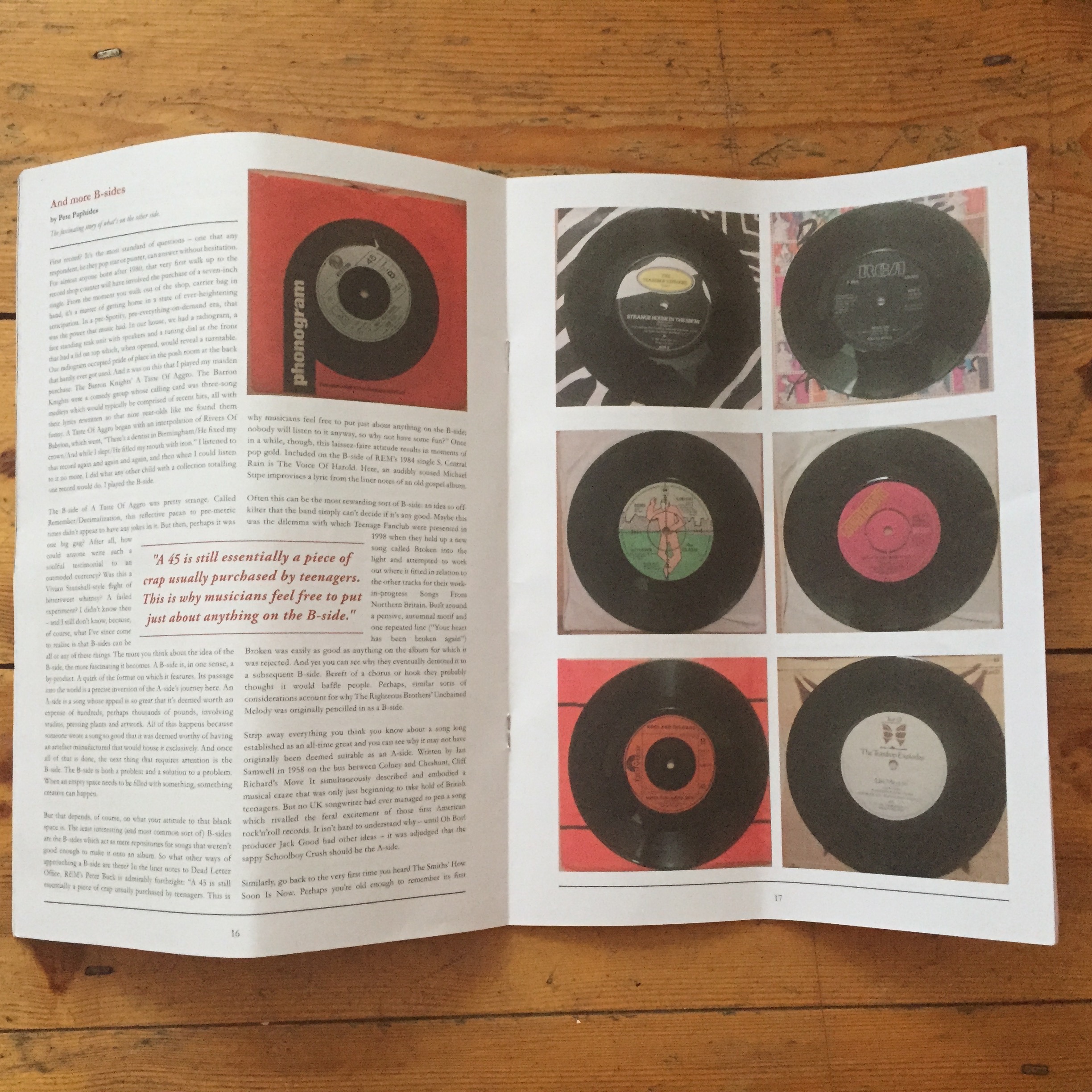 In the magazine there are articles from Emma Warren on white labels, Saint Etienne's Bob Stanley on our much missed South London second-hand record shop Beano's, Richard King on the British Library Sound Archive, Pete Paphides on the great B side and loads more. The Pete Paphides piece led me to this beauty below which I was going to keep but its too good to be selfish over. Here's The Lilac Time going all Penguin Cafe Orchestra on us and its a really wonderful thing. A B side and the perfect reason to go buy this ace magazine as you'll learn stuff, find some music and read the writing of some kindred spirits.
'An Antidote To Indifference' is available from the Caught By The River shop for a fiver.