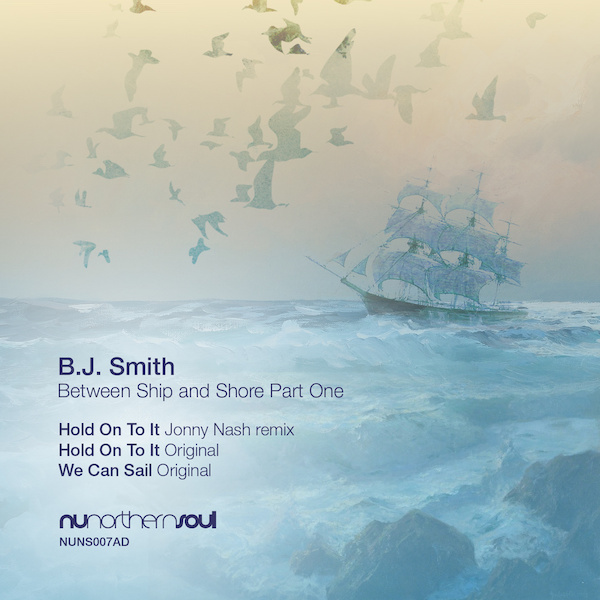 Folk. The pick and the strum of Midlake, Fleet Foxes. Flutes fall like Summer rain. `60s Californian harmonies ride in on Ray Manzarek`s Vox Continental Combo Organ. A battery hits halfway and "Hold On To It" edges towards Jose Gonzales / Junip Psyche as it descends into delay. Jonny Nash takes the track to the beach, hand-in-hand on the sand like Radioslave courting Nora Jones at daybreak. Layers of guitar get manipulated into a Porter Ricks skank, and Wolf Muller`s water-filled pots & pans make for vibes.
"We Can Sail" plays an empty bar room Blues on an after hours piano. Childhood`s pirates, wooden cutlasses remembered, tied to the ship`s wheel, while coming off a handful of Primal Scream`s Bennies, wasted in Muscle Shoals. Its wordless chorus rising to some kind of redemption. An evangelical palm on a sinner`s forehead. The Yuchi`s whispered songs of Nunnuhsae. A baptism in Tennessee mud.
B.J. Smith`s "Between Ship and Shore Part One" is out in Japan, but others can pre-order here.