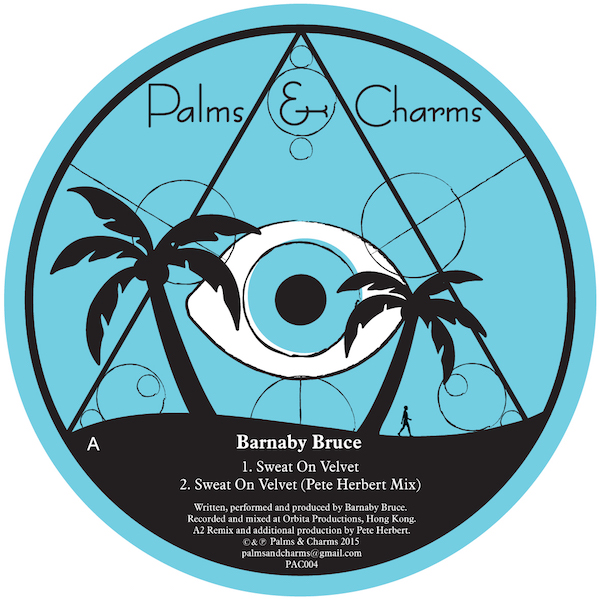 The thing I like about Barney`s stuff is that the production on it doesn`t quite sound like any of the other current stuff we receive. In this case it`s a bit like Heaven 17 attempting a Jazz Funk tune, not succeeding and ending up with something more interesting instead. The mix a bit too bright, too Pop (it seems to have been a Pop week. Pop life?). I can almost hear Glenn Gregory whistling or the "Love Boat Dream Sequence" segment in The Blockheads` "Reasons To Be Cheerful". Harking back to a history when all music wasn`t made on similar gear, setups by default / budget individual. When a room`s "ambience" provided a recording with a unique tonality, and each record in a set (there were only records then) needed to be matched and sequenced not just for tempo but for colour and temperature. This is a quality that should date Barney`s music but somehow renders it free of time. It`s very probably down to the live playing.
"Sweat On Velvet" kinda fills in the framework constructed by last year`s "Feel The Wheel", all funky clav and top percussion, the "Go-Go Dub" obviously upping the latter. For the remix Pete Herbert "cyborgs" the track, strips it back and augments those human elements with high pitched keys that aren`t sure if they want to be trumpets and bolts on an Adamantium exoskeleton of a beat. "Séance Fiction" calls in its melody from the other side, a vibration, a partial, almost transparent, translucent, barely breaking through a barrier of bongos.
You can catch the Tokyo half of Palms & Charms, Barney`s twin Sam, plus his big brother Max at Bonobo in Harajuku on Saturday.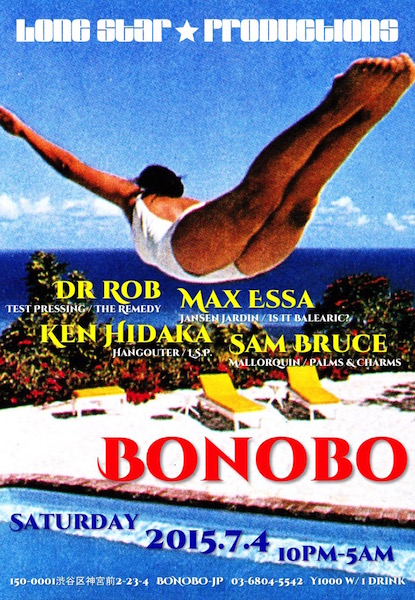 Big thank you to Gordy for the flyer.