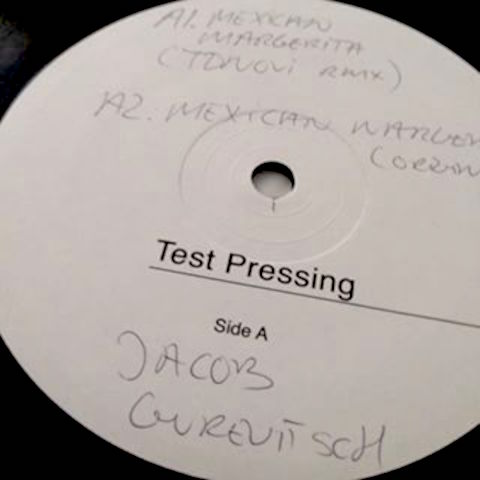 Danish guitarist Jacob Gurevitsch has been around a while as a session musician (he guested for example on Bliss` "No One Built This Moment"), but these are his first solo fruits. A newish name then to slot alongside Balearic Flamenco classics, such as Ottomar Leibert or Ketama, and greats, like Paco De Lucia (this clip of De Lucia is mesmerising). Those six string palos that sing of dancers, the dance, baile, raised passions and skirts, the stamp and thrust of stilettos, lust and betrayal, honour and revenge. The music of folk tale, performed and passed into legend accompanied by jaleo, palmas and pitos. "Mapa De Soledad"`s geography of solitude intertwines two guitars in sad duet, like partners in an old, worn-out relationship. This heart steadfastly, attentively keeping time, held in shadow, while the other orates and exaggerates, in flight, self-absorbed, centrestage, as if sorrow were a one-sided affair. Violin and harmonica watch and re-tell this vignette in the third person. There is love here but it has gone wrong. Maybe it was never right.
Len Leise`s subtle remix has the lovers in conversation, emptying glasses on The Left Bank, remembering happier occasions sat outside the same cafe, courting, and laughter. It`s been a long time since I made it to Paris.
A 12" containing "Mexican Margarita" and "Mapa De Soledad" is in the shops now. For a vinyl copy of the album "Lovers In Paris" you`ll have to wait a little longer, though it is available digitally here.