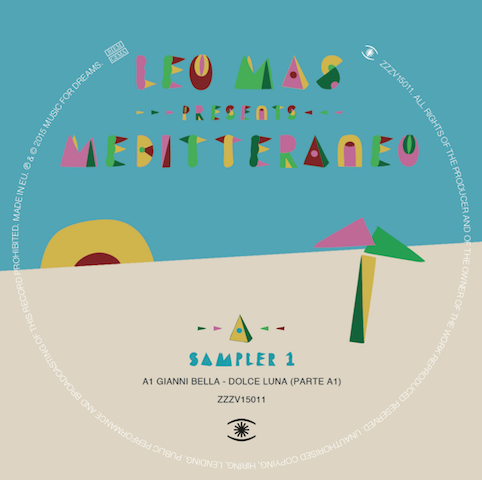 Frantic strumming, dramatic Disco strings. Smooth Jazz solos in Mediterranean serenade. Brass fanfares and smoked Fender Rhodes. Sweeping orchestration and an ode to cocaine. Like Elkin & Nelson lending the Gibson Brothers their groove. Gentle acoustics suggest love in the A.M. A soft focus theme carried on the wind. A tender climax of choreographed erotic declarations and come-ons. A sax of surrender. Sex, drugs, and Balearics.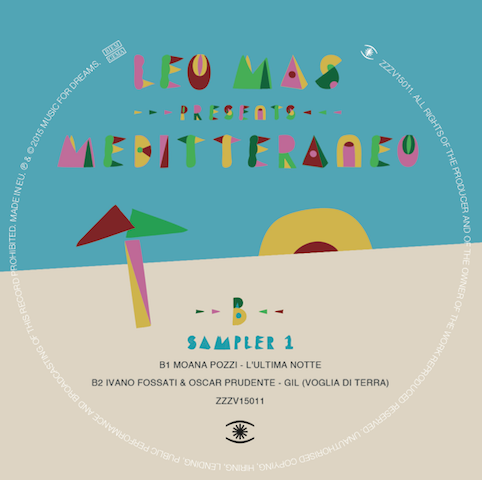 Sicilian Gianni Bella hails from Catania. A Pop star in his own right in the `70s and `80s, then working with his sister, Marcella, and writing hits for Adriano Celentano until the turn of the last century. "Dolce Luna" is the standout track from his 1978 LP "Toc Toc". Moonboots was using this record`s cover as his avatar a while back, and now I know why (in my ignorance I thought the picture might have been a young Alfredo Fiorito. Same afro).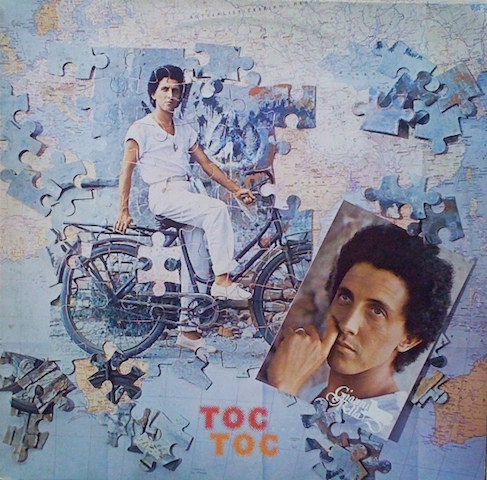 Ivano Fossati and Oscar Prudente were both born in the port of Genoa, and began their musical partnership as members of the Progressive Rock band Delirium. When the group split, the two continued to produce, record and collaborate on songs, such as "Pensiero Stupendo" for Patty Pravo (an Italian standard, covered by the lovely Roisin). Fossati also worked with Loredana Berte.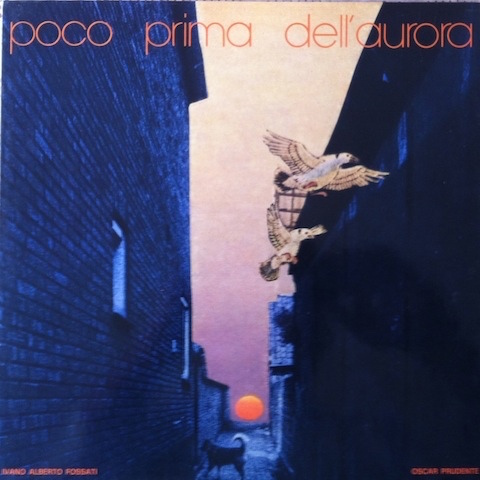 Moana Pozzi was another Genoan, her name borrowed from a royal Hawaiian line and translating as "the deepest sea". The MFD press release describes Moana as "Leo Mas` favourite porn star" but she was possibly Italy`s favourite porn star and so much more than that, an intellectual, a libertine. Throughout the `80s Pozzi was a constant on the covers of Italian magazines and TV chat shows where she would often shed her clothes, display her "Curve Deliziose" to get a point across. Pozzi even had her own animated series. Managed by Riccardo Schicchi who also "handled" Cicciolina, Moana`s "L`Ultima Notte" was part of a session that put both actresses in the studio with Paolo Rusticelli, resulting in releases that likely sold as much for their artwork as their musical content. Amassing a fortune estimated at 26 million Euros Pozzi later founded "The Love Party Of Italy" with Cicciolina and ran for Mayor of Rome. The official list of lovers includes actors, Robert De Niro, Harvey Keitel (Johnny Boy & Charlie), footballers, Paulo Roberto Falcão, and an Italian Prime Minister, Bettino Craxi, but with rumours of KGB espionage, I am assuming that some Russian military succumbed to those charms, before Moana was taken untimely, painfully and swiftly by hepatoma aged thirty-three.