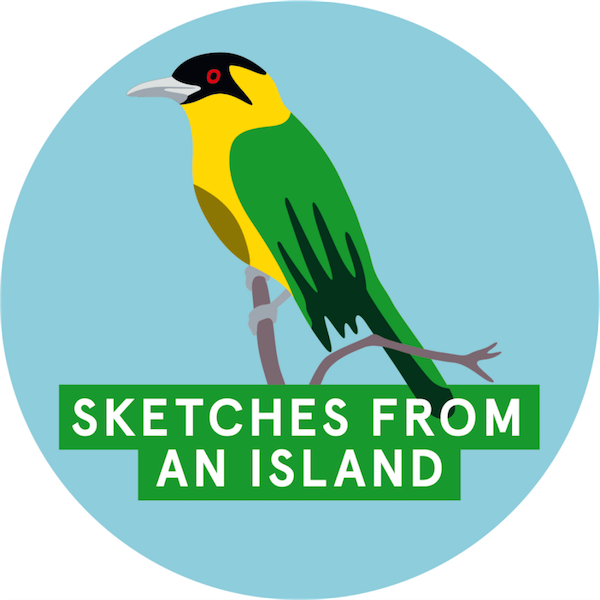 Mark Barrott`s "Sketches From An Island 3" should be in shops today (it actually surfaced in Japan on Friday and pretty much sold out over the weekend)and today also sees the launch of his account with Ghostly International`s Drip.
Drip`s accounts, to me, look like on-line Fan Clubs. For a monthly subscription you can gain access to your chosen artist`s / label`s "creative life" (no saucy nude live webcam action on offer as yet). If you check Mark`s Sketches From An Island site you can get the full low down, but on his list of items that you`ll be privy to once signed up are new music, work in progress, unreleased pieces, mixes, videos, stems and merchandise. I`m not sure that any signed photos would raise the same level of hysteria as those of Woody, Alan, Derek, Eric & Les, but the stems piqued my interest because this does foster and encourage further creativity.
We`ve had some discussion about the Drip platform backstage at Test Pressing Towers, and I`ll get to that, which got me thinking "Would I pay for this?" What would it take for me to join a Fan Club (I don`t think I`ve ever been a member of a Fan Club, though I might have been an "Ant Person" once)? If a subscription gave me the chance to pre-order promos direct, first refusal on stuff like those Tees that were gone in a blink, invites to gigs, all of this discounted, and perhaps a badge, then the answer is yes. As far as the unreleased music and demos go, bearing in mind that I had "Essene" as a "doodle" a good two years before it reached the "public", that`s got to be a boon. In all honesty vinyl gonk that I am (like Gas Lamp Killer vinyl will always be my base) if I was promised an exclusive "Fan Club"-only 7 every quarter that`d be enough.
A few years ago I was trying to convince Stuart at Emotional Rescue / Response to set up a subscription scheme that would deliver each batch of releases to your door, since I was buying everything he put out and was having trouble finding copies in Japan. I trust Stu`s ears in the same way that I trust Moon & Jason`s at Aficionado and Mark & Paul`s at International Feel. To sign up for something like Drip for labels where I would buy a 12 without even having heard it, based on their track record, such as those I`ve just mentioned, would be a no-brainer for me. Surely Golf Channel and Claremont 56 must have an established audience that would support such an endeavour.
The discussions that we had here, Apiento & me, concluded that Drip was a nice idea, but would be a lot of work to run properly, to provide subscribers with content and value. Larger labels, like the ones you`ll see on Drip (Domino, Ninja Tune, Stones Throw, Sub Pop, Clone, Light In The Attic, Luaka Bop, Secretly Canadian, Ubiquity) probably hire an intern or a student to manage their account. I`m not sure that any of the smaller labels that we generally support could afford to do so. And that`s the Catch 22 because they`re the ones that would benefit most from an additional revenue stream.
A caveat to this conclusion is that you could refocus all your Facebook, Instagram, and Twitter efforts, energies and enthusiasms that you give away for free, into starting a subscription-based "Fan Club". As long as you aren't ripping folks off I think it could work.