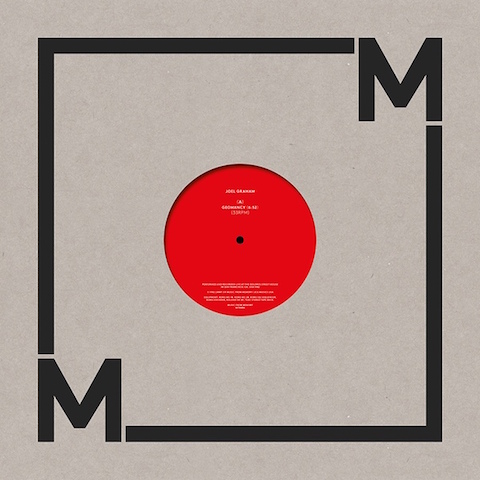 A privately released cassette of pioneering electronics recorded in 1982 and brought to the attention of the Red Light Records / Music From Memory gang by Orpheu "The Wizard" De Jong. Music that should find a home with those who purchased the similarly unearthed "Imaginary Choreography" by Paki & Visnadi (on Antinote), or the "School Daze" collection of soundtrack work by Graham`s fellow San Franciscan and contemporary, Patrick Cowley (on Dark Entries). For those who have an interest in pre-House machine music. This is Proto-Proto.
An Atari Pong game doubles as a gamelan. A chorus of improvised percussion added piece by piece. A ratchet turning, Jan Schulte`s jews harp, Gabriel Yared`s frogs & things. A church organ swells. As "Geomancy"`s rhythm becomes more pronounced its as if Chris & Cosey were to record for Jamal Moss` Mathematics. The sacred distorting, becoming profane in gravitational arcs. "The Night" could be "Karamika"`s dad. Graham`s track and the recent ESP Institute project both sharing the sound of analogue soup bubbling, evolving, and evoking imagery that could alternately be a green dark, of a forest floor in mist, a moon viewed through foliage, or sleeping city streets patrolled by predators and solitary prey, mutant steam rising from sewer grates. When the sweet melody hits it suggests that danger has passed, a flowering as end credits roll. Immediate evil vanquished and survivors freed, to regroup, to stand guard on tomorrow.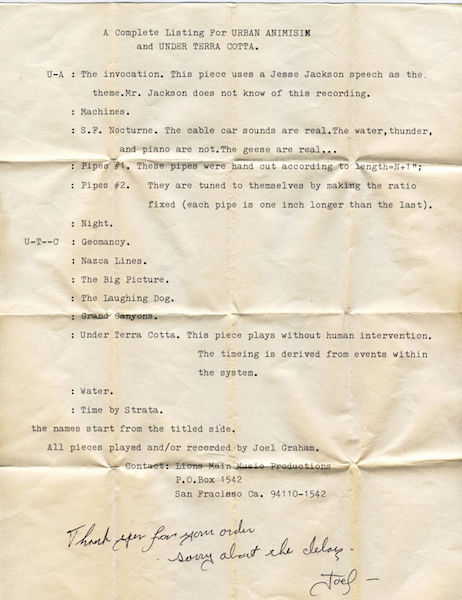 No word on a release date just yet, but several outlets have pre-orders open. Keep your eyes here for news.