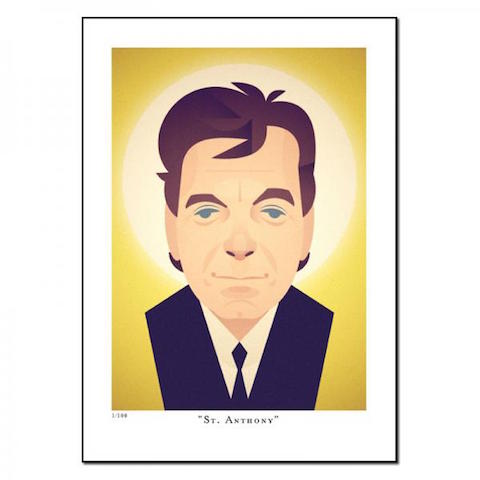 Musically it`s New Order`s "Your Silent Face", the Penguin Café Orchestra inspiring a Big Hard Excellent Fish, The Sabres Of Paradise borrowing from L.B. Bad, all redone by Instrumental. Lyrically it`s a lexicon of Anthony H. Wilson. Not an imperfect list, but a near perfect one. A celebration of an unashamedly intellectual, unashamedly pretentious, unashamedly passionate one off (unfortunately). A maverick, an auteur whose medium was vinyl, aesthetic and idea.
Anthony H. Wilson was diagnosed with renal cancer in 2007 and died of a heart attack on August 10 of the same year. Prescribed the drug Sutent to delay the progress of his disease, he spoke out loudly when the NHS refused to pay for his treatment. Wilson still talks to me. All proceeds from Mike Garry & Joe Duddell`s tribute will go The Christie Charitable Fund based at the Manchester hospital where he spent his last days.
Andrew Weatherall, one of Factory Records most vocal champions, doesn`t need to do anything fancy with his remix. He just respectfully don`s his best New Order and turns things triumphant yet. If it doesn`t have you dancing with tears in your eyes then you might need reminding that without Factory, Wilson and his co-conspirators, Rob Gretton and Alan Erasmus, the UK independent music industry probably wouldn`t exist. It was a glorious adventure, a financial fiasco, and as Wilson was fond of saying they were making history.
You can order directly and / or make a donation here.