Balearic pioneer, star, and generous to a fault Ibiza memorabilia curator, Leo Mas has been busy with his new collection. He`s mailed out this season`s "Balearic Militant" Tees to the movement`s "Commanders" (white is this year`s black) and to a select few he has also sent a T-shirt sporting a classic image lifted from one of the posters from Amnesia`s heyday of `85 – `89. For me this particular graphic is iconic. It is THE one (like the Shoom heart, or Dave Little`s rip of "A Clockwork Orange"). It is easily my favourite and I feel both touched and honoured to be on the receiving end.
Rather than get my kids to try to capture my fixed gurn in a good light, I reasoned that a model would be far kinder on your eyes, and who better than Amnesiac originale Nancy Noise?
Leo, amico mio, "Prendre grazie Mille. Sempre grazie mille."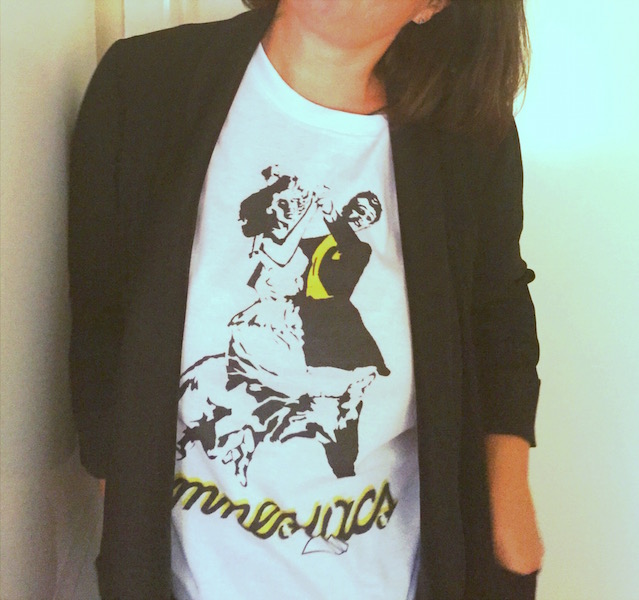 There maybe a few of these going on sale in the near future. Watch out for an update.