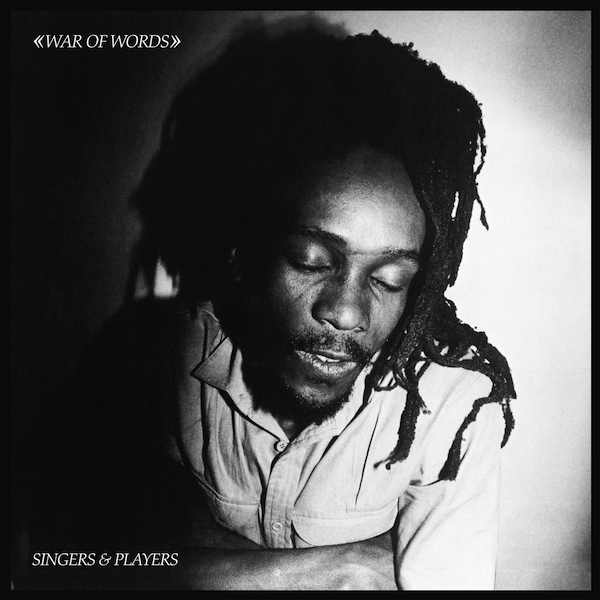 Bim Sherman`s serious sugar contrasts sharply with the screams of Keith Levene`s guitar and Prince Far I`s "Voice Of Thunder". All three instruments unmistakable, often imitated, hugely influential. The Old Testament gets quoted, Delilahs get chastised for breaking hearts, and Mr. Sherwood, he goes into one. No rim shot safe. No rim shot the same. A "Red Bum Ball" made to bounce off the walls of Berry Street and The Manor. A Nyahbinghi bounce and a Nyahbinghi skip. "You`re tuned in to the most sounds in town".
"Fit To Survive" is a call to the displaced, urging them to remember their roots. "Reaching The Bad Man"`s wah wah thud & Funk points the way towards Adrian`s Industrial sparring. "There`s always a badder man", the baddest man I knew once told me as we fought with police, "Sus" laws, and racists of all colours on the streets of South London. Fierce like a lion. Dreader than dread. "World Of Dispensation" prophesizes a revolution that has yet to materialise. The reductionism of "91 Vibration" highlights a keyboard figure like a twist of opium smoke, and Ranking Magoo`s lonely cowbell. The studio more than kinda cloudy.
Singers & Players was born out of Creation Rebel, with at least eight members of its twenty strong collective having formed the engine of the previous band: Keith "Lizard" Logan on bass, Antonio Alpheuse "Crucial Tony" Phillips on guitar, Charles "Eskimo Fox" Kelly & Lincoln Valentine "Style" Scott doubling up on drums, Clifton "Bigga" Morrison & Peter "Dr Pablo" Stroud on keys and melodica, Adrian Sherwood on production and Kishiko Yamamoto on art, design & photography. Kishi & Adrian co-founded ON-U Sound and it was Kishi who travelled to New York and licensed "War Of Words" to Ed Bahlman`s 99 Records, with Ed subsequently enlisting Kishi to take the press shots of "99" band Liquid Liquid.
Singers & Players was envisaged as a "Reggae supergroup" whose interchangeable personnel reflected the Post-Punk musical melting pot and the "if it sounds good, stir it in" ethic of ON-U. Other important "players" included George "Ras Levi" Oban (Aswad), Ariane Daniela "Ari Up" Forster (The Slits), Nick Plytas, Veral "Ranking Magoo" Rose, Bruce Smith (Pop Group), Dwight Pickney (Roots Radics), Michael George "Mikey Dread" Campbell, and Roydel "Congo Ashanti Roy" Johnson (The Congos). The contrasting vocal styles of the "singers" and deejays on "War Of Words", Neville "Jah Woosh" Beckford, Jarrett Lloyd Tomlinson "Bim Sherman" Vincent and Michael James "Prince Far I" Williams, provide the record with its title.
This might be one of the first ON-U recordings but it remains one of their strongest "straight" Reggae sets, kinda unique even within their own canon, since, from here, through myriad cross-genre collaborations, they completely demolished the boundaries of what was considered Reggae and Dub.
Singers & Players` "War Of Words" is reissued by ON-U Sound on August 21st. You can pre-order here. Keep your eyes open for a 10" of unreleased dubs.