Tributes abound for groundbreaking London DJ Colin Faver who sadly passed away recently. A few that sum it up were from Mark Moore and Bill Brewster who I hope won't mind me sharing their words here.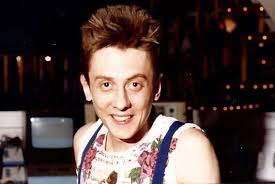 Mark Moore.
So deeply saddened to hear about the passing of Colin Faver. I first met Colin when I was a teenager and I would buy records from him in the Small Wonder Record shop. I remember him recommending me the first Bauhaus single Bela Lugosi which blew me away. He certainly stood out back then with his black leather jacket and his ultra long hair. Looking like a punk hippy he was certainly an original. The day he cut his hair short we were completely stunned as he suddenly looked 10 years younger! But he never lost that spark of pioneering originality.
Later I would go to the gigs he put on with Kevin Millens under the Final Solution banner. Bands like Throbbing Gristle, The Pop Group, Joy Division … too many to mention really, many of them seminal and now legendary bands.
After this I would hear him DJ at places like The Camden Palace on Steve Strange's night. He played the most incredible and eclectic music and many tracks which are now classics, only we were hearing them then for the first time played by Colin and Eddie Richards. Eventually I found myself DJing with Colin & Eddie Richards at Heaven on the Asylum and Pyramid nights. He was always easy going and warm and helpful to me, which was so encouraging for someone just making their way in the big wide world of music. Me and Ian B (aka Eon) nicknamed him Captain Colin as we looked up to him with the utmost respect even though he forever remained down to earth and devoid of DJ ego syndrome.
I remember him playing house music when it didn't have a name and Colin, Ian B and myself sitting around trying to think up a name for this amazing music that was coming from Chicago and Detroit. I remember his amazing shows on Kiss FM and one time in 1987 him ringing up Derrick May's phone live on air hoping to get an impromptu interview. He got the answering machine but played Derrick's answer message over Nude Photo a couple of times. Always in the mix. Have a safe journey Captain Colin. We miss you dearly.
With love to Colin's family, extended family of friends and to Colin's partner Brenda Russell x
::
Bill Brewster
When I moved to London in 1977, every Saturday I used to make a circuitous route of record stores that included Rock On in Soho Market, Rough Trade, Virgin Megastore in Marble Arch, Beggars Banquet in Earls Court and Small Wonder in Walthamstow. The guy that worked behind the counter at Small Wonder always used to recommend interesting stuff to me and I remember buying the Cure's debut Killing An Arab from him (he signed them).
This same person, in his job as the DJ at the Marquee in Wardour Street, turned me on to dub and krautrock and all sorts of interesting music I would never have otherwise heard as I waited to see the Human League or Skids or Undertones play…
Years later he had a show on Kiss FM that played brilliant electronic music and he showed the same understated enthusiasm for this that he had shown at Small Wonder.
His name was Colin Faver and I'm so sad to hear that he has passed away.
::
Says it all really. x.