There are three new 12s / E.P.s on the way from ESP Institute, all of them flirting with the skirts of House, but confining their dancing to the edge of shadows.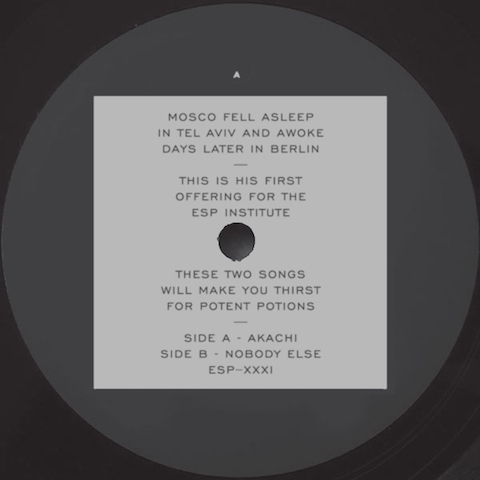 Tel Aviv-born, Berlin-based, I`m A Cliché affiliate Moscoman`s "Akachi" is Apiento & Co.`s new New Beat pitched up on happy pills, or sober, hitting that Nutribullet and the triple strength omega-3. EBM stumbling upon the Dubtribe Soundsystem`s drum circle. Obeah man chants lost to echo. His "Nobody Else" runs trance-inducing bass sequencers against snapping Industrial snares, the signature "noise" from Balil`s "Nort Route" and the tap, tap, tap of a morse code S.O.S. (Moscoman has a load of great unreleased edits on his Soundcloud page. I`m a big fan of both the Bryan Ferry one and what he`s done to Torch Song`s "Tattered Dress").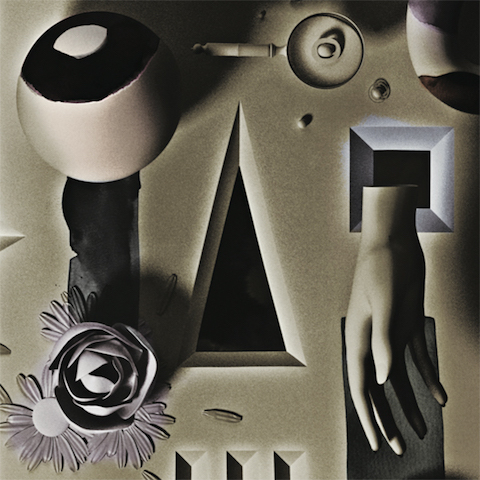 Japan`s Powder starts out tribal. The image I got from "Lost Of Light" was a hot strobe-lit club, bodies in sweat moving, clothing soaked, identities only glimpsed. Delirium. "Manhole" sets robotic pulses racing. But "Humid Wind" finds itself deep in the night of a rainforest of Larry Heard & Harry Dennis` (The It) imagining. Gentle flutes and hefty bass reverberations. "Busy Port" paints a picture (scenery?) of love in the Tropics. "Highly" mixes solo piano with phone wires. Sampled and scanned conversations with a Joe Hisaishi theme from a "Beat" Takeshi film. Live percussion skitters about. Feathers float.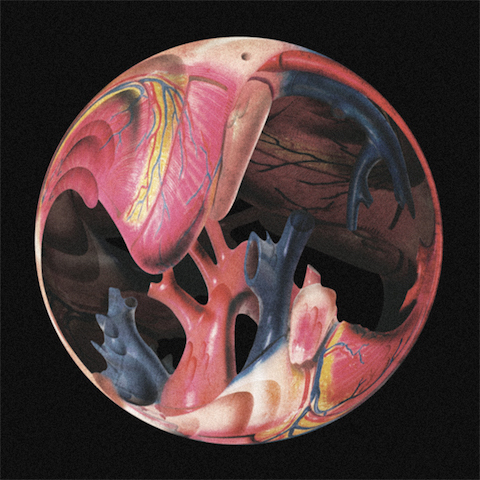 Vactrol Park are Kyle Martin (Spectral Empire, Land Of Light) and Guido Zen (Gamers In Exile, Brain Machine). Naming themselves after a resistive opto-isolator used for tuning the filters and oscillators of analogue synthesizers, they travel furthest from the mirror ball, furthest into the dark. "Stars Quivering Slowly" is a low frequency hum aboard a slow four / four. A steady march building in force (forces) ravaged by the roar of solar winds. "Clocking A Moving Wave" touches on the Dub Techno of Echospace. Ghosts dancing. Spectres in the rave. "All At One Point"`s rim shots and high hats borrow from Drum & Bass`s urgency. Masked Nomads light across barren red landscapes, alien sandstorms, to a Vangelis-like throb. In and out the other side of "Zeit"`s black hole.