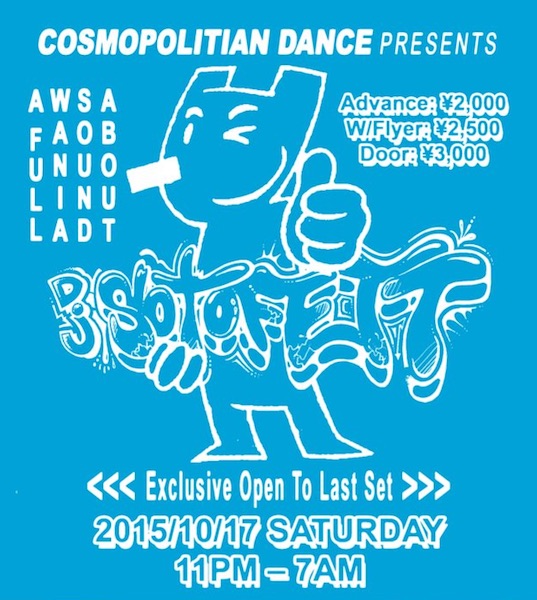 To call him a DJ / Producer / man-of-the-moment isn`t doing him justice at all since Norway`s DJ Sotofett has been running his Sex Tags Mania and related labels for around five years. We tried to solicit a mix from him two years ago but didn`t even manage to acquire his email address (thanks for giving it a shot Brian). While we still await clearance to enter Sotofett`s inner / secret circle I thought I should flag this up: A four hour set from the man, recorded live in Tokyo at a party thrown recently by Cosmopolitan Dance, the lovely folks responsible for bringing the likes of Lexx and Alfredo to Japan.
You can listen here.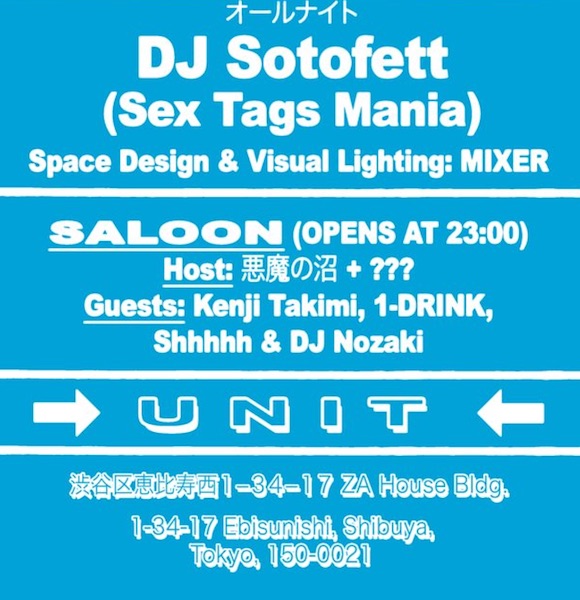 Thanks to Nozo-san for the heads up and the upload.