"Lingua Franca" is dominated by the sound of bells. Those like the ringing of harbor buoys eddied by gentle tide, painting a sleepy village dock side, sunlight caught in local fishermen`s nets, a blue Mediterranean framed by white washed walls, and those higher in pitch, tempo and urgency. Other elements move in and out, Jew`s harp, melodica, piano, saxphone, tabla, Rock bass lines, whispered nocturnal vocals, and Len`s trademark field recordings (on "Mandala Maskim" owls` hoots signal nightfall, a sun setting, a full moon rising), but the bells are nearly always there.
While the concept for the mini-LP is based around global travel, with titles and music taking in Morocco, Spain, Russia, India, Brazil, and Africa, the overall feel is something like Wally Badarou`s "Echoes", where a sonic palette is first defined and used to create an island of Len`s imagining, and then, once established, colours are rearranged track by track to describe differing sceneries and moods within that "paradise". "O Caminho" would be Len`s "Endless Race", those chimes swapped for the plucking and twanging of ethnic strings and a foot-stomping beat. Highlife in a Lagos Disco inferno. Jumping.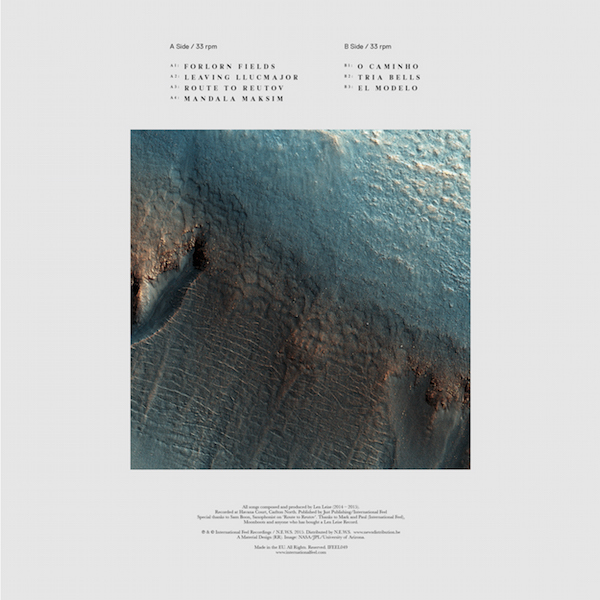 Len Leise`s "Lingua Franca" is released as part of International Feel`s new mini-LP series on October 30th.