I work in a lovely design studio called Village Green. We create work for Nike and in the property sector as well as for arts bodies in the UK such as The Barbican and The BFI. One of the best things about working in a design studio is the library and we have quite a nice one. Here's ours…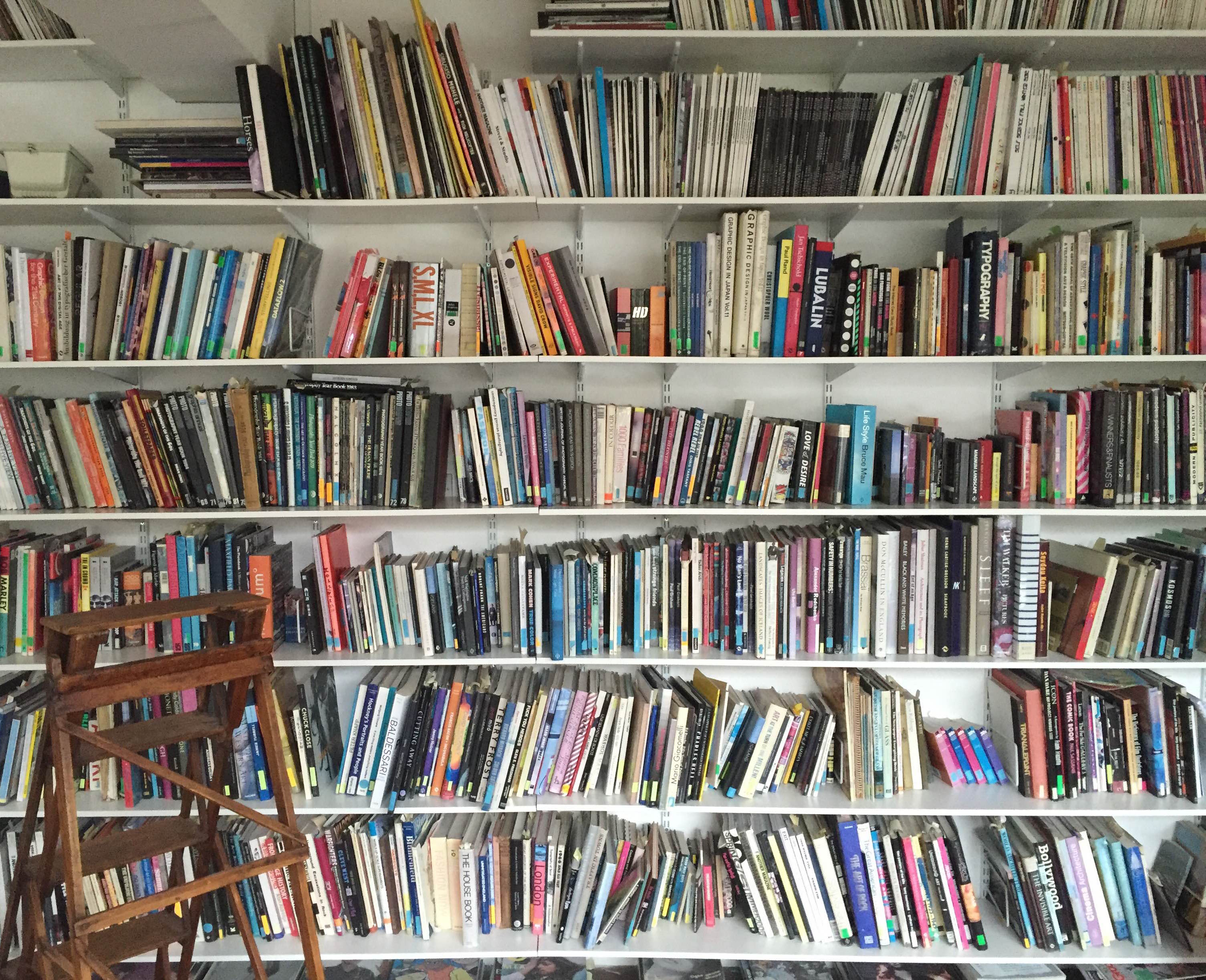 So we have tons of beautiful books on design and photography that truth be told in this digital age of everything being online don't get used enough so I thought I would start scanning them on here and then using then on my Instagram as well…
First up is (are) Christo. I don't have time to research massively into each of the artists so you'll have to excuse this but I am going to do some cutting and pasting from Wikipedia on this stuff and hope the people knowledge works.
Wikipedia says, "Christo Vladimirov Javacheff and Jeanne-Claude, were a married couple who created environmental works of art. Christo and Jeanne-Claude were born on the same day (freaky! – Ed), June 13, 1935; Christo in Gabrovo, Bulgaria, and Jeanne-Claude in Morocco. They first met in Paris in October 1958. They then fell in love together by creating art work.
Their works include the wrapping of the Reichstag in Berlin and the Pont-Neuf bridge in Paris, the 24-mile (39 km)-long artwork called Running Fence in Sonoma and Marin counties in California, and The Gates in New York City's Central Park.
Credit was given to "Christo" only, until 1994, when the outdoor works and large indoor installations were retroactively credited to "Christo and Jeanne-Claude". They flew in separate planes: in case one crashed, the other could continue their work."
They sound brilliant don't they? You can read more here. Anyway, here are some scans (and am sure many of you know their work anyway) but its so good.