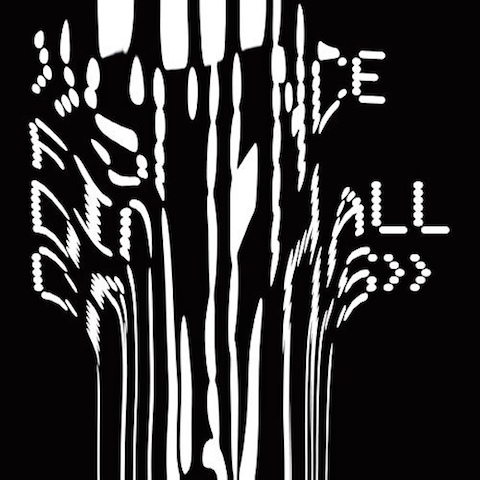 Experiments in rhythm. Pioneering use of samplers, DMX and AMS Delay. Music from a hole in the ground, the basement of Berry Street Studios. Not so much Dub as reductionism, where all chaff is excised and bass is allowed to fill every available space. Even when its not there the anticipation of it vibrates the air. Creating a wall-of-sound with as few elements as possible. A wall occasionally broken by FX and feedback squalls. Lop-gated skanks like out-takes from Jah Wobble`s Bovell-engineered Gooseberry Sound Studios "Metal Box" sessions. Steppers patterns fucked, stiff rigid, by said delay. Run backwards. Unrecognisable. Sweetened by snatches of vocal harmony. Beats collide with their concrete confines, and those confines shake. Low-end flatulence in bullfrog chorus. Synthesized melodies squeezed, stretched to snapping. Industrial, Illbient. Claustrophobic, hermetic. Stripped back Lovers Rock. The warehouse party vibes of Colourbox, a skeletal Street Soul, a harbinger of Massive Attack`s re-telling of Bristol`s Blues and Shebeens. Beats rippling like water. Noah`s percussion`s river-like flow.
New York-influenced, raw, scratched and collaged. Where Vintertainment meets Burroughs` prose. Mark Stewart & The Maffia matching the jackboot of "the occult technology ov power" with equal force. DJ Cheese & Go-Go`s cowbell. Tommy Boy, Freestyle, Proto-House. Neneh`s Rap. Cool Funhouse Electro jive. Fidgeting. Ants in its pants. Ministry`s "Twitch". Mogodon Disco whose distorted wah wah lick is made a mere puppet to the whims of EQ. Loose limbed and fluid. Urgent, percussive, propulsive, Free-Jazz-informed, Punk Funk. Pop Group, Maximum Joy, Rip Rig & Panic and Lydon-like shrieks. Heavy Little Axe solos. Doug Wimbish`s unmistakable bass-lines. Keith Le Blanc`s drum programing and edits. Studio serendipity used as themes, hooks and signatures. Field recordings, tribal chants, samples turned inside out. Ancient with the modern in a sonic time warp. As Wobble once said "Ade phases the parameters of sound". Context and meaning reappropriated with Gysin`s razor. If not a psychedelic Africa then certainly an alien one with U.F.O. chatter in its detail. Experiments equivalent to the BBC`s Radiophonic Workshop with equipment built by the saintly King Tubby and customized by the mighty Lee Scratch Perry. Pushing the limits of where everything can go. From dry to wet, from wetter to drier. Music that feels more relevant now than it did at the time of its original release. There were no precedents in 1981. Now we have the popularity of labels like Pan and Post-Dance electronic psychedelia of folks like Beautiful Swimmers` Max D.
"Trevor Jackson presents: Science Fiction Dance Hall Classics" exhaustively serves as THE essential ON-U Sound primer, demonstrating the breadth and aesthetic of the label, and providing an introduction to most of the artists, friends and associates. There are the regulars (Dub syndicate, African Head Charge, New Age Steppers, Bim Sherman, Little Annie, Tackhead), the studio-only projects, (did Sherwood ever come out of the studio?), the one-offs and almost one-offs (Circuit, Voice Of Authority, Fats Comet, Missing Brazilians, The Chicken Granny, Playgroup). On the vinyl you`ll find 20 tracks and almost 2 hours of music, on the CD, 27 and 2 and a half. Listened to in one sitting it amounts to one large head fuck. A definite, definitive, trip, with Sherwood at the desk, manipulating minds like Leary administering the hits of LSD-25. Sitting you comfortably, dimming the lights, wafting the incense and setting up a groove only to mess with your mantra by bombarding you with creaking floorboards, bicycle bells, faulty ignitions, detuned pianos, Ari Up`s yelps, melodica, tabla, flutes, explosions of cymbals, cycling Yemen violin riffs, and non-rhythm soloing instruments so twisted its often impossible to identify their source. If one piece sums up the term "Science Fiction Dance Hall" then it`s Singers & Players` "Kunte Kinte". Jo Jo Hookim`s Channel One / Revloutionaires seminal Roots rhythm versioned, rendered digital and then symphonic.
"Trevor Jackson Presents: Science Fiction Dance Hall Classics" is released today on ON-U Sound. The package includes some nice track-by-track background and sleeve notes by Matthew Jones.